Movies starring Morris Chestnut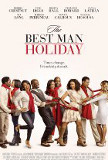 Best Man Holiday, The
In the normal course of things, a sequel would be unlikely for a 14-year old film whose box office performance, while profitable, wasn't exceptional. (The Best Man, made for about $9 million, grossed north of 3.5 times that during its theatrical ru... Best Man, The
The Best Man is not what it initially seems to be. Despite starting out with all the earmarks of a fairly ordinary romantic comedy, the project develops into a surprisingly effective look at a man's quest for rebirth after events topple him from a...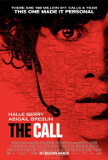 Call, The
Note: This review contains spoilers. It isn't possible to discuss the full breadth of The Call's stupidity without providing some specifics. Labeling The Call as "relentlessly dumb" would be an overestimation of its intelligence. This is as br... G.I. Jane
With a title like G.I. Jane, it would be easy to dismiss Ridley Scott's latest effort as exploitation fare. Such a reaction, however, would do the picture an injustice. On the other hand, the movie lacks the thematic depth that the film makers wo...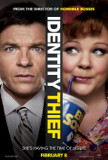 Identity Thief
A lot of movies released into theaters deserve the label of "bad." Only a few cross the line into "reprehensible." Say hello to Identity Thief. The big problem with this overlong, tedious would-be comedy has nothing to do with the quality (or lack ...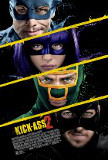 Kick-Ass 2
The summer blockbuster season of 2013 is over, so what do we get as we move into the dog days of August? Yet another superhero movie. If there was ever any question about their ubiquitous multiplex presence, this answers it. A sequel to the breath-...