Movies starring Donald Faison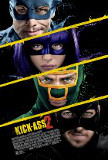 Kick-Ass 2
The summer blockbuster season of 2013 is over, so what do we get as we move into the dog days of August? Yet another superhero movie. If there was ever any question about their ubiquitous multiplex presence, this answers it. A sequel to the breath-... Remember the Titans
With a movie like Remember the Titans, your overall opinion will be largely dependent upon how you look at the finished product. If viewed as a crowd-pleasing, feel-good sports movie, the film is an unqualified success, following the accepted form...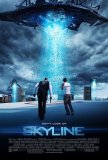 Skyline
After the release of their first high-profile directorial effort, Aliens vs. Predator: Requiem, co-directors Greg and Colin Strause publicly lambasted Fox for ruining their movie. Now, three years later with Skyline, they have an opportunity to sh... Something New
Something New is something old and very familiar. This is an opposites attract romantic comedy, with a racial twist thrown in to add a little spice. Actually, these days, with mixed race relationships becoming commonplace, it's debatable how big ...