Movies starring Simon Baker Devil Wears Prada, The
The Devil Wears Prada is two films in one: a caustic, energetic satire of the fashion world and a cautionary melodrama. The first works; the second doesn't. Fortunately, the running time of the former doubles that of the latter, making The Devil ...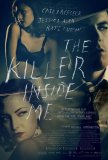 Killer Inside Me, The
The Killer Inside Me, British director Michael Winterbottom's adaptation of American pulp writer Jim Thompson's novel, is full of nice little touches, but somehow misses the mark when it comes to the big picture. Winterbottom's approach is a littl... Land of the Dead
George A. Romero may have been the originator of the modern zombie movie, but, at least with Land of the Dead, he hasn't done much to refine it. The zombies are creepier looking than in the past, and the gore is more hard-core, but the story still...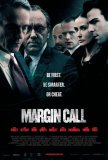 Margin Call
Long ago, the concept of "money" was devised as a means by which commerce could be simplified - after all, it's easier to carry around some kind of marker than cows or cattle or bags of grain. As society has evolved, however, so has the way in whic... Ride with the Devil
Most Civil War films - and there have been quite a few over the years - have a tendency to skew their perspective towards the Northern viewpoint. It's not hard to understand why - the old South may have been North America's final refuge for a gent... Ring 2, The
As far as I'm concerned, it's official: Hollywood has lost the art of how to make horror films. Consider this year's entries as Exhibit A - everything from White Noise to The Ring 2 has been horrible. There's not a worthwhile film in the bunch. ... Something New
Something New is something old and very familiar. This is an opposites attract romantic comedy, with a racial twist thrown in to add a little spice. Actually, these days, with mixed race relationships becoming commonplace, it's debatable how big ...