Movies starring Scott Glenn Absolute Power
In 1997 movies, the White House is under siege, although not as literally as in last year's Independence Day. No less than three major motion pictures released between New Year's Day and the twilight of the summer season have stories that postulat... Bourne Ultimatum, The
If nothing else, The Bourne Ultimatum represents the best of 2007's inordinately high number of so-called "threequels." Hopefully, that's not damning with faint praise. The Bourne Ultimatum, the third in the movie trilogy loosely based on Robert... Buffalo Soldiers
During the summer of 2003, Miramax Films is courting controversy. First, with the release of The Magdalene Sisters, the distributor was accused of being anti-Catholic. Now, with the release of Buffalo Soldiers, the charge is one of being unpatrio... Courage Under Fire
It's often said that if you're going to borrow, borrow from the best. And, in motion pictures, one of the best is certainly Akira Kurosawa. His The Seven Samurai was remade as John Sturges' immensely popular The Magnificent Seven. His The Hidden... Freedom Writers
The key to making a successful formula motion picture is to infuse it with energy and add a few original elements. The overall product might seem familiar but that doesn't mean it can't be an enjoyable viewing experience. This is true regardless ...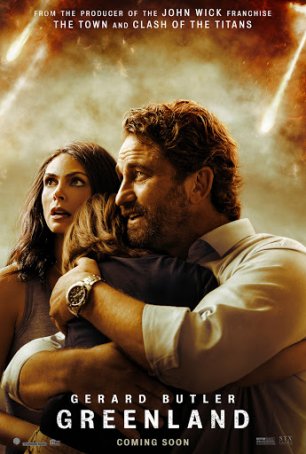 Greenland
Watching Greenland, I was reminded of how long it has been since a major studio has released an "old-school" disaster movie like this one. Perhaps the film might have worked better had it come out a year ago but this is an extraordinarily ...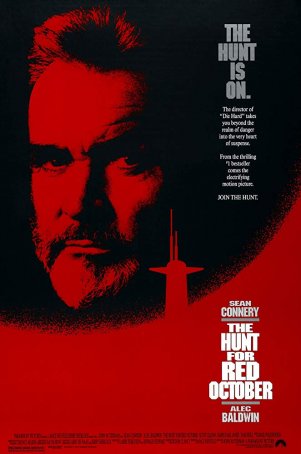 Hunt for Red October, The
When Paramount Pictures greenlit production for The Hunt for Red October, there was no thought of it becoming the first film in a "Jack Ryan" series. Red October, Tom Clancy's debut as an author, became an international best-seller but wa... Nashville
Not only is Nashville the title of Robert Altman's 1975 cinematic masterpiece and the name of the city in which the action is set, but it is the biggest and most colorful character on a palette crammed with well-developed, interesting individuals. ...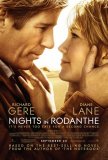 Nights in Rodanthe
I can kind-of, sort-of see how this story might work as a novel. Bad dialogue doesn't sound as howlingly awful when not spoken aloud. Idiotic plot contrivances don't seem as painful and obvious. A love affair depends only on the spell woven by t...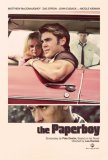 Paperboy, The
Whatever else it may be cited for, The Paperboy, Lee Daniels' follow-up to Precious, is not going be called "the feel-good movie of 2012." An unsettling period piece mystery (the period being the late 1960s), The Paperboy is steeped in the so-calle...