Movies directed by Mira Nair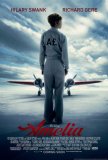 Amelia
Mira Nair's Amelia is a by-the-book bio-pic. By following the template, it's as safe and straightforward as one could possibly get, without narrative flourishes and with minimal exaggeration to satisfy Hollywood's appetite for fictionalization. Th... Namesake, The
The Namesake is an affecting drama spanning two generations of an Indian American family and exploring the generational and cultural conflicts that arise as a result of their assimilation into society. By carefully developing her characters and al...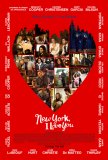 New York, I Love You
New York, I Love You is the second in a planned five-film series of anthologies that explores different meanings of love. The first movie, Paris, I Love You, was released in 2007. There are also projected excursions to Jerusalem, Rio, and Shangha...
Run Time: 1:40
U.S. Release Date: 2009-10-16
MPAA Rating:
"R" (Profanity, Sexual Situations)
Genre:
DRAMA
Director:
Fatih Akin, Yvan Attal, Allen Hughes, Shunji Iwai, Jiang Wen, Shekhar Kapur, Joshua Marston, Mira Nair, Natalie Portman, Brett Ratner, Randall Balsmeyer
Cast:
Shia LaBeouf
,
Andy Garcia
,
Christina Ricci
, ...