Movies starring Dan Hedaya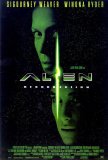 Alien Resurrection
If nothing else, Alien Resurrection emphasizes something that became apparent five years ago with Alien 3 -- the series hasn't only run out of steam, it's getting thin on new ideas. No one seems willing to take any chances with the franchise, ... Civil Action, A
Let me begin this review by stating that I am weary of courtroom dramas. This is in large part because of John Grisham, whose popularity has encouraged screenwriters exploring this genre to fall into familiar, predictable patterns. Seen in retros... Clueless
As appealing as Alicia Silverstone is (and she possesses that ethereal "star quality" which is sadly lacking in many of today's up-and-coming performers), her presence can't quite elevate this breezy comedy to the level of a modern classic. A cont...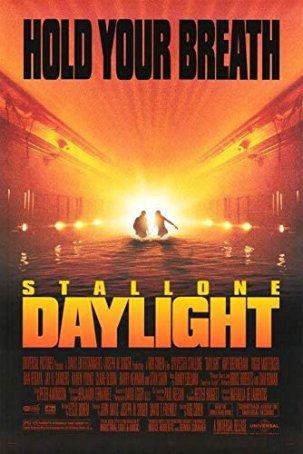 Daylight
Daylight is an action picture without a villain. Frankly, it doesn't have much of a plot, either. Or characters, for that matter. In fact, the so-called dramatic elements of this movie are so shaky that you wonder if the filmmakers spent all o... First Wives' Club, The
It's something of a mystery how three accomplished comic actresses like Diane Keaton, Goldie Hawn, and Better Midler found themselves in the midst of an atrocious mess like The First Wives Club. My best guess is that the story looked better --... Freeway
What happens when you cross The Brothers Grimm with David Lynch, and throw in a little Quentin Tarantino for good measure? The result, or something very much like it, can be found in Matthew Bright's brilliant, incisive satire, Freeway, which upda... Hurricane, The
"Hate put me in prison. Love's gonna bust me out." Those words, spoken by Rubin "Hurricane" Carter (Denzel Washington), form the thematic foundation of Norman Jewsion's latest film, The Hurricane. Alternatively tragic and triumphant, it is an ex... Joe vs. the Volcano
John Patrick Shanley made a name for himself by scripting Moonstruck, the award- winning 1987 romantic comedy starring Cher and Nicolas Cage. Joe Versus the Volcano, a provocatively-titled, modern day fable, is his fourth script and first oppor... Usual Suspects, The
The "usual suspects" are five men: Dean Keaton (Gabriel Byrne), an ex-cop-turned-crook who's known for his steely demeanor and nerves of iron; Michael McManus (Stephen Baldwin), a psycho entry man; Todd Hockney (Kevin Pollak), a hardware specialis...