Movies starring Hayden Panettiere Bug's Life, A
It's almost a shame that A Bug's Life is debuting so close in the wake of Antz (although, to be fair, the latter film was the first to enter production). No matter when the Pixar/Disney production reached theaters, comparisons between the two comp... Dinosaur
While watching Disney's Dinosaur, with all of its incredibly rendered creatures and seamless blending of animated objects with real backgrounds, a question occurred to me: In movies like this, can the writing keep pace with the technology? Films ...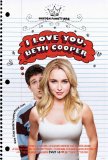 I Love You, Beth Cooper
I Love You, Beth Cooper contains a share of effective elements wrapped around the core that, overall, isn't very good. Although masquerading as a generic teen romantic comedy, the film touches on topics that are atypically introspective for this s... Racing Stripes
Although perhaps a little unkind, the best description I can think of for Racing Stripes is that it's a "Babe wannabe." The new film has many of the same qualities, but it isn't as fresh, as witty, or as affecting as the 1995 movie or its 1998 seq... Remember the Titans
With a movie like Remember the Titans, your overall opinion will be largely dependent upon how you look at the finished product. If viewed as a crowd-pleasing, feel-good sports movie, the film is an unqualified success, following the accepted form...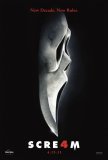 Scream 4
Eleven years after Sidney Prescott (Neve Campbell) and her posse last tangled with a mad slasher/killer, the Scream series has been exhumed. Ignoring or forgetting that the final part of the original trilogy, Scream 3, underwhelmed in terms of pop...