Movies starring Courteney Cox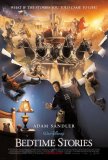 Bedtime Stories
For Adam Sandler, who has lived most of his on-screen life in the realm of PG-13, Bedtime Stories represents a new direction: family friendliness. With his characteristic sarcasm dialed down and his profanity and sexual humor nearly absent, Sandle... Scream
Scream is a rarity: a horror movie spoof that succeeds almost as well at provoking scares as laughs. That's because director Wes Craven (A Nightmare on Elm Street), in addition to having a genuine affection for the genre, understands how wildly...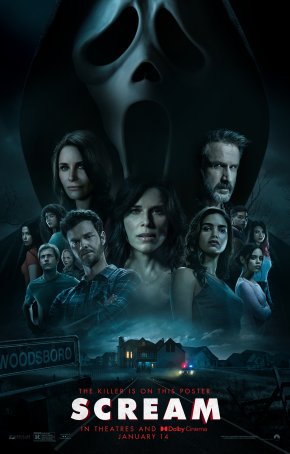 Scream
One reason why Wes Craven's 1996 slasher film, Scream, met with success was that Craven (and screenwriter Kevin Williamson) found a way to enliven things by incorporating a tongue-and-cheek "meta" aspect to the proceedings. In the course of ... Scream 3
They say the third time's a charm. In the case of the Scream movie series, the Wes Craven/Kevin Williamson collaboration credited for having revived the slasher genre in the '90s, this cliché proves to be a falsehood. The most recent (and hopefu...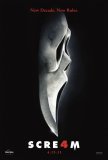 Scream 4
Eleven years after Sidney Prescott (Neve Campbell) and her posse last tangled with a mad slasher/killer, the Scream series has been exhumed. Ignoring or forgetting that the final part of the original trilogy, Scream 3, underwhelmed in terms of pop... Zoom
Someone in a charitable mood might consider Zoom to be a kids' film. To the extent that such a label indicates there is nothing of value or interest for adults, it's apt. However, it's difficult to imagine what might appeal to a younger audience....