Movies starring Barbara Hershey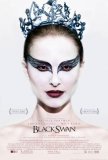 Black Swan
Darren Aronofsky, who used the cheesiness of professional wrestling as the backdrop for a powerful, tragic character study, has moved behind the scenes of another kind of performance. One doesn't often think of ballet, with its graceful moves and u... Falling Down
Bill (Michael Douglas) is having a bad morning. He's stuck in his car in a traffic jam, his air conditioner isn't putting out any cold air, his windows won't work, and there's a fly buzzing around his head. Taken as a whole, all of this is enough... Hoosiers
Many will claim that Hoosiers is the best sports movie ever made. For me, it's in third place, trailing only The Natural and Rocky. Some will argue that Hoosiers deserves "extra credit" because it is based on a true story - how the small-town Mil...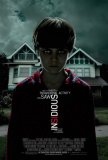 Insidious
If there's a complaint to be made about Insidious, it's that the film's second half is unable to live up to the impossibly high standards set by the first half. This isn't unusual when it comes to films that include a "reveal"; even Jaws lost a sha...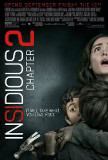 Insidious: Chapter 2
Insidious: Chapter 2 illustrates that, regardless of his past success in the horror movie field, James Wan is not infallible when it comes to the genre. The second installment of what is likely to become a franchise is disappointing precisely becau... Natural, The
Sometimes, pure technical accuracy isn't enough. Sometimes, artistry has to be taken into account. One such case in point is Barry Levision's The Natural, arguably the best baseball movie ever made. The film works not because it is flawless in i... Swing Kids
Hamburg. Nazi Germany. 1939. Peter (Robert Sean Leonard), Thomas (Christian Bale), and Arvid (Frank Whaley) are three "Swing Kids" -- young rebel Germans who have fallen in love with the forbidden: American movies, British fashion, and Swing musi...