Movies starring Shawn Wayans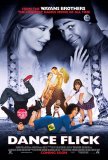 Dance Flick
In the tired world of genre parodies, where Jason Friedberg and Aaron Seltzer have become the "go-to guys," Dance Flick manages the seemingly impossible feat of actually generating some big laughs. It doesn't do much else, but for a movie of this ... Scary Movie
It seems that every new comedy to arrive in theaters pushes the envelope further, daring the MPAA to give it an NC-17. Scary Movie, from the demented and very funny minds of the Wayans Brothers, becomes the latest motion picture to risk censure in... Scary Movie 2
Uninspired. Pointless. Lifeless. Obligatory. Those are a few of the adjectives that can be used to describe Keenen Ivory Wayans' Scary Movie 2, the profit-driven sequel to the surprise 2000 hit, Scary Movie. Like far too many follow-up motion ...