Movies directed by Alex Gibney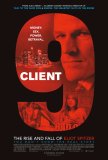 Client 9
I wish I could claim many of the revelations contained within Client 9 are shocking, but they're not. By following the story of the rise and fall of Eliot Spitzer, director Alex Gibney peers behind the political curtain and discovers what we all k... Enron: The Smartest Guys in the Room
Enron: The Smartest Guys in the Room is truly a tale for our time. Today, Corporate America may pay lip-service to the term "ethics," but the men and women at the top don't understand or care about the definition. There's only one word that means...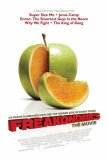 Freakonomics
Freakonomics is a most atypical documentary indeed. Comprised of a collection of shorts by noted filmmakers Morgan Spurlock (Super Size Me), Alex Gibney (Taxi to the Dark Side), Eugene Jarecki (Why We Fight), Seth Gordon (The King of Kong), and He...