Movies with screenplay written by Bobcat Goldthwait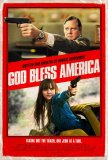 God Bless America
This is an angry movie. When I write angry, I mean angry. At times, it comes across as a rant against celebrity-obsessed pop culture, reality TV, uncivilized interpersonal interaction, and the sense of entitlement that permeates modern society. Wri...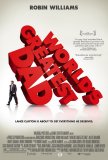 World's Greatest Dad
Death was once considered the great equalizer. These days, it's the best way to reconstruct a damaged reputation. Lionizing the dead isn't just a cottage industry; it's universal. The sins of the living are washed away in death, leaving behind a ...