Beach House (United States, 2017)
June 21, 2018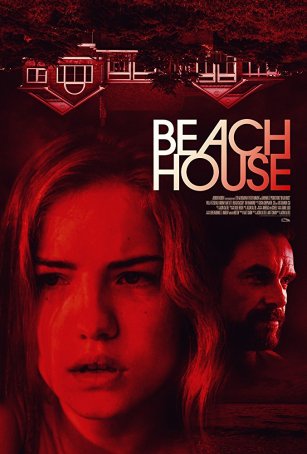 If there's an obvious problem with Beach House, it's that the setup takes too long and the payoff is too abrupt. An erotic thriller than could have used a little more eroticism, Jason Saltiel's feature debut takes the term "slow burn" to an extreme as it spends more than half its running time in the "getting to know them" phase. I hasten to add that this isn't a bad thing. In fact, one could argue that it's the best part of the film. Unfortunately, it feels like it belongs more in a romance and/or family drama than a thriller.
The acting in Beach House is uniformly strong and that's one reason why the film works despite various narrative shortcomings. I also loved the way things ended. Saltiel and co-writer Matt Simon go out on a limb to resolve things in a darkly ironic fashion. Unfortunately, the climax loses some of its power because the film's middle act is flaccid. The sexual attraction and erotic obsession necessary for the film to reach critical mass never materialize. There's a certain reticence to go all the way into this territory that holds the movie back. Maybe Saltiel should have watched Basic Instinct prior to making Beach House to get the lay of the land for this genre. (Not that Basic Instinct is by any means a perfect film but it sure as hell is hot.)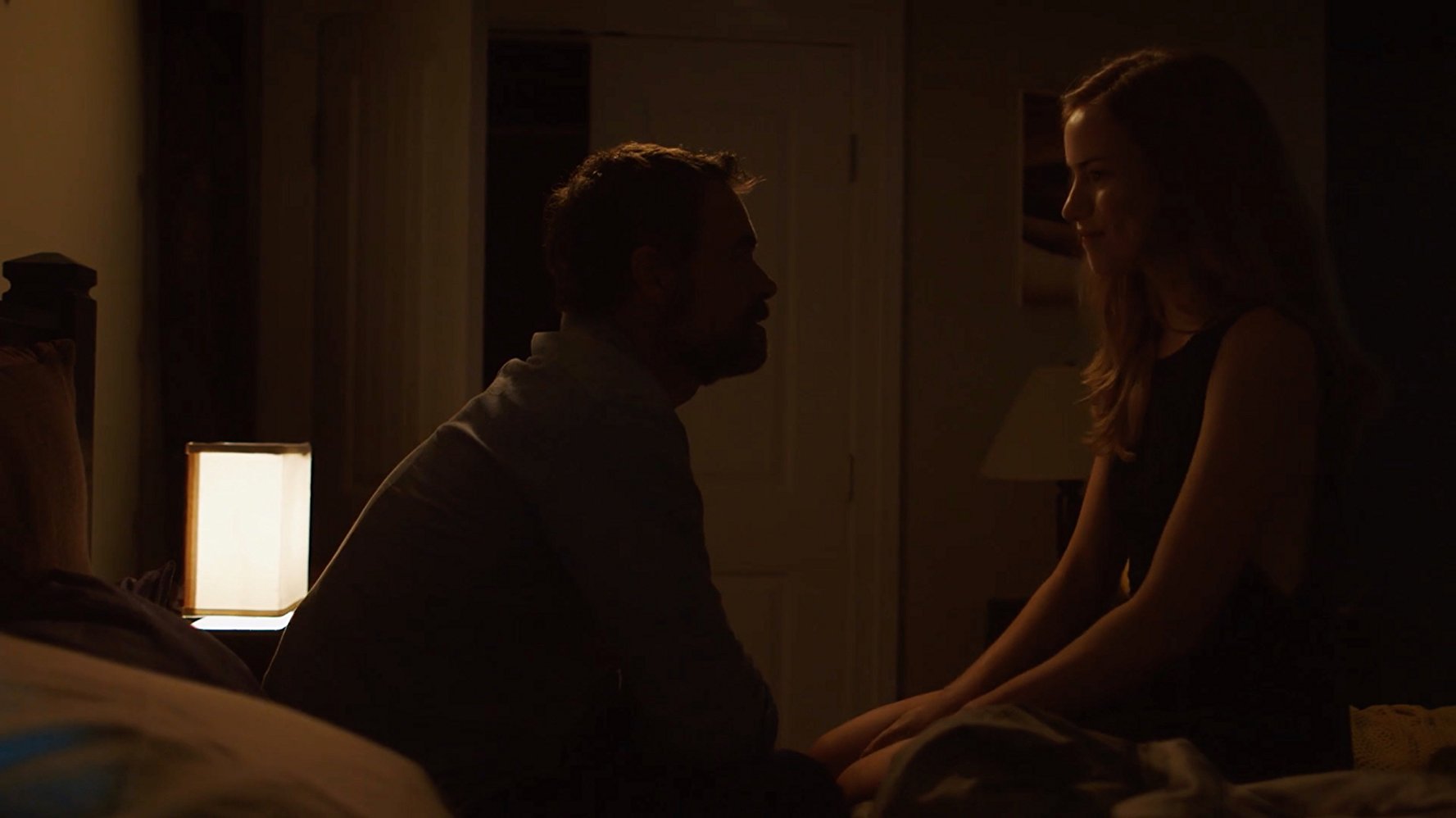 Emma (Willa Fitzgerald) is a budding author with a bad case of writer's block. At the moment, she's spending a summer vacation with her parents, Catherine (Orlagh Cassidy) and Henry (Tom Hammond), at the family beach house. Believing that she hasn't "lived enough" to be a truthful writer, she has decided to take a year off school and move in with a friend in Berlin. Although Henry is okay with the idea, Catherine is against it. One day, Catherine announces that her old friend, Paul (Murray Bartlett), is coming to stay. Paul is a prestigious photographer with a penchant for shooting (and bedding) younger women so it's no surprise when a spark ignites between him and Emma. Their nocturnal flirting intensifies the longer he stays – at least until two things happen. Catherine figures out that something is going on and isn't happy that her old flame is looking to heat things up with her daughter. And Emma discovers polaroid photographs that hint at a possible dark secret.
Although the characters of Emma and Paul are nicely developed and well-portrayed, the problem arises when it comes to their relationship. Although we're supposed to believe there's a powerful attraction at work, the sexual tension is tepid at best. The movie is almost prudish in its approach to eroticism and it's difficult to see Paul as more than a mysterious older man and Emma as a curious younger woman. The connection is tenuous – the kind of thing that rapidly loses potency with the passage of time and distance. It doesn't warrant what happens in the third act
I'd be remiss if I didn't mention one of the standout aspects of Beach House: Andreas von Scheele's gorgeous cinematography. He captures the eerie, lonely beauty of the beach and, with careful, evocative lighting, imbues Willa Fitzgerald with an otherworldly loveliness during a bath scene. Von Scheele also contributes to the creepiness of several dream sequences.
For me, Beach House is a near-miss. Between the solid beginning and the great ending, there's a long, unremarkable stretch enlivened only by the efforts of the actors and the lens of the cinematographer.
---
Beach House (United States, 2017)
---
Three...better movies of this genre
worse movies of this genre
Three...better movies of Willa Fitzgerald
(There are no more better movies of Willa Fitzgerald)
worse movies of Willa Fitzgerald
(There are no more worst movies of Willa Fitzgerald)
Three...better movies of Murray Bartlett
(There are no more better movies of Murray Bartlett)
worse movies of Murray Bartlett
(There are no more worst movies of Murray Bartlett)
Three...better movies of Orlagh Cassidy
(There are no more better movies of Orlagh Cassidy)
worse movies of Orlagh Cassidy
(There are no more worst movies of Orlagh Cassidy)