Boogie (United States, 2021)
March 05, 2021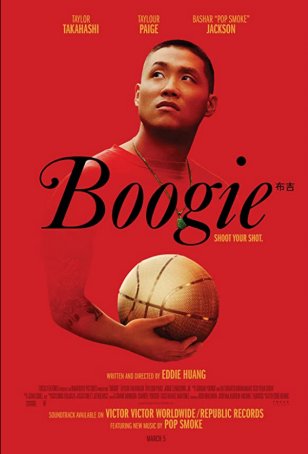 Boogie tells a familiar story – that of a promising high school athlete attempting to prove that he has what it takes to make it in the big time – with a notable twist. Boogie, real name Alfred Chin (Taylor Takahashi), isn't the "average" college basketball scholarship prospect because he's a Chinese American. (As Boogie says, "No one believes in an Asian basketball player... We can cook, clean, count real good but anything else we're picked last.") He dreams of one day playing in the NBA and his parents (Pamelyn Chee and Perry Yung) are in agreement, although not because they support their son. Mrs. Chin sees dollar signs when she imagines an NBA contract and Mr. Chin perceives his son's achievements, whatever they may be, as an extension of his own. Both parents seek to bask in their son's glory and that makes their supportiveness self-serving.
Boogie recognizes that the key to his success – getting noticed by college scouts with the power to offer a scholarship (necessary because Boogie's family lacks the money to send him to a university) – is to win a game where he plays one-on-one with the league's top prospect, Monk (played by the late rap star Pop Smoke). To get the opportunity, Boogie has to change schools and, although his new coach (Domenick Lombardozzi) appreciates his new star player's talent, he's less-than-thrilled with the prima donna attitude that accompanies it. Hooking up with Eleanor (Taylour Paige) allows Boogie to sample sex but it also introduces him to the complexity of a romantic relationship with all of its ups-and-downs.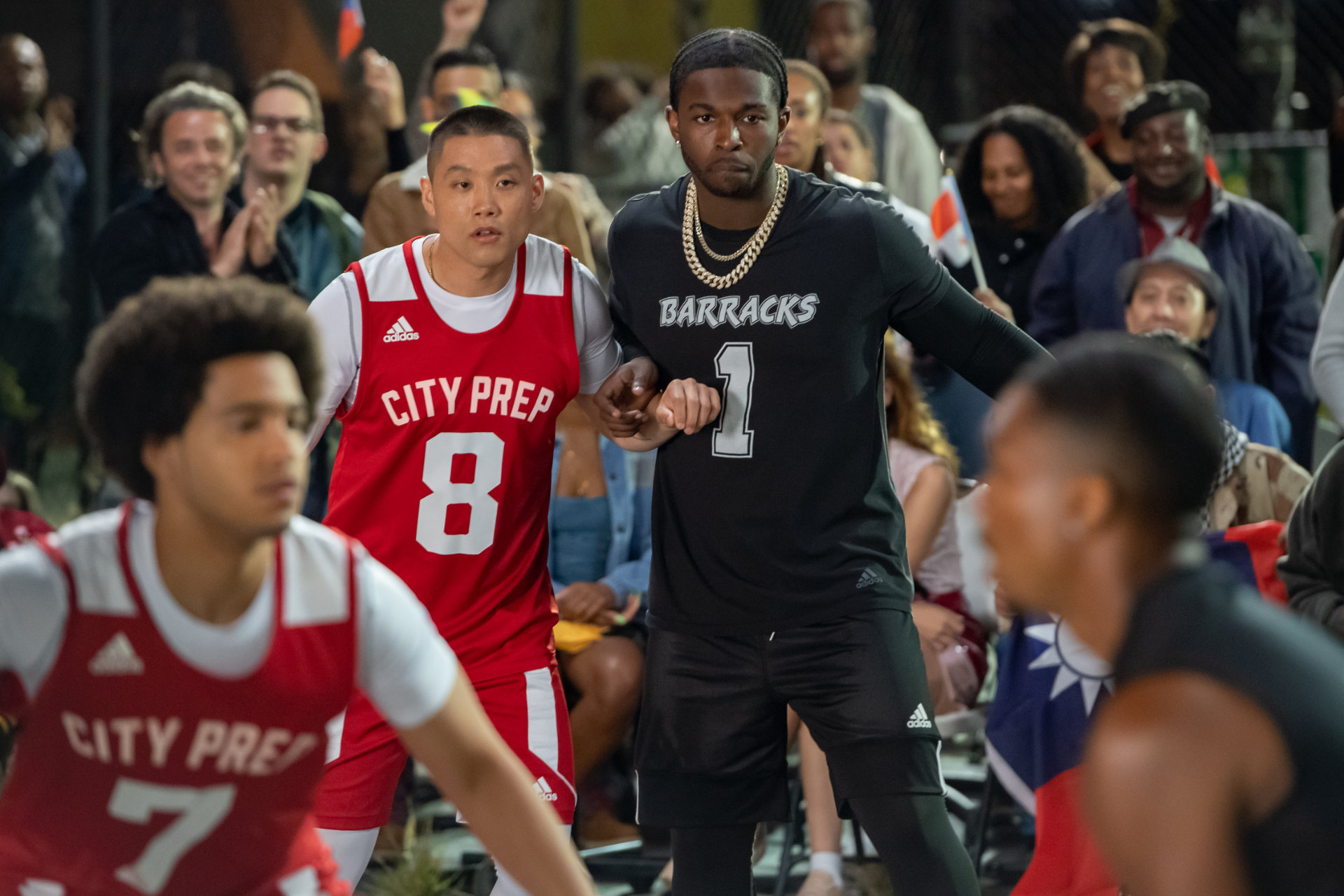 First-time director Eddie Huang (whose 2013 autobiography Fresh off the Boat was the basis for the TV sitcom) is more effective in chronicling the minutia of Boogie's home life than presenting the basketball aspects of the story. Like most sports movies, Boogie climaxes with an important game but the rhythms of its depiction are low-key, generating minimal tension. It's fortunate that the characters and circumstances are the film's focus because the on-court elements fall somewhere in between inconsequential and ineffective.
The cast is comprised primarily of low-profile actors. This is the debut for lead actor Taylor Takahashi, who creates an indelible impression as Boogie. Takahashi has expressive features and uses them to good advantage (the image of him watching his rival through a chain link fence lingers after the film has ended). Taylour Paige has had some previous experience and does what she can with an underwritten character. Huang's screenplay pigeonholes her into the "girlfriend" role and there's neither time nor opportunity for her to make something interesting out of the stock personality. The antagonistic Monk is played by rapper Pop Smoke, who was shot to death shortly after the film was completed. This will represent his lone feature motion picture appearance.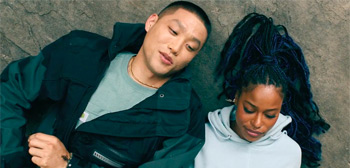 The film has a gritty look that at times simulates a documentary. Although Boogie is a fictional creation, there's a believability about his story (especially those elements focused on how cultural influences shape his outlook) that at times made me wonder whether he might have been based on a real person. (Huang claims that's not the case, although he has recreated the Chinese-American culture that gives birth to Boogie.) Boogie is at times unpolished but it offers a compelling and sympathetic portrayal of the title character and avoids excessive melodrama or a too-facile ending. In today's altered movie landscape, it's a solid VOD choice.
---
Boogie (United States, 2021)
---

Three...better movies of this genre
worse movies of this genre
Three...better movies of Taylor Takahashi
(There are no more better movies of Taylor Takahashi)
worse movies of Taylor Takahashi
(There are no more worst movies of Taylor Takahashi)
Three...better movies of Taylour Paige
(There are no more better movies of Taylour Paige)
worse movies of Taylour Paige
(There are no more worst movies of Taylour Paige)
Three...better movies of Pop Smoke
(There are no more better movies of Pop Smoke)
worse movies of Pop Smoke
(There are no more worst movies of Pop Smoke)