Pearl (United States, 2022)
September 14, 2022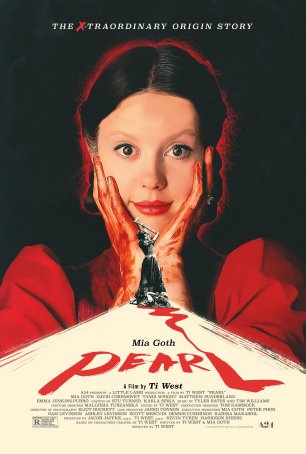 For those enamored with Ti West's extraordinarily entertaining 2022 horror film, X, his latest effort, Pearl, is required viewing, although it's a much different kettle of fish. For those unfamiliar with X, however, Pearl may feel incomplete – a strangely unfinished narrative that meanders until it ends with seemingly little purpose beyond showing the mental disintegration of a young woman who fails in her dream to become a showgirl. Pearl is designed as a companion piece to X – an exploration of the origins of the latter's villain – and works when functioning in conjunction with the earlier release. It's not intended as a stand-alone movie nor is it effective as such. And, while it contains some interesting moments, dollops of black humor, and copious nods to earlier eras of cinema, it's overall a more low-key production.
West and his leading lady for X, Mia Goth, conceived the storyline for Pearl during the filming of the former and made the movies in back-to-back fashion (Goth, who played a dual role in X, is the only returning actor for Pearl). While Goth was very good in X, she functioned as part of a larger ensemble and didn't really stand out. In Pearl, however, she is the movie. Lengthy closeups of her face punctuate scenes, including memorable ones during an expository monologue and another during the closing credits. The other actors do what supporting performers are intended to do with none ever threatening to steal the spotlight.
The movie transpires during 1918, some 60 years prior to the events of X. Pearl (Goth) is the young married daughter of German immigrants. With her husband, Howard (Alistair Sewell), off at war, she lives with her parents on their farm, helping with chores and aiding her perpetually-scowling mother, Ruth (Tandi Wright), in caring for her disabled father (Matthew Sunderland). There's a lot of friction between Pearl and her mother. She wants to leave the farm to pursue her dream of being a dancer. Her mother dismisses such fantasies as foolish and counterproductive. The conflict between mother and daughter causes the latter woman to become increasingly rebellious. She starts an affair with the projectionist (David Corenswet) at a local theater and plans to go behind her mother's back to audition for a chorus line tryout with her sister-in-law, Misty (Emma Jenkins-Purro). All the while, something dark begins to emerge in Pearl's psyche – an ugliness that will turn homicidal when she is pushed too far. (This is not a spoiler – we already know about her murderous past from X.) Oh, and the enormous crocodile makes an appearance or two as well.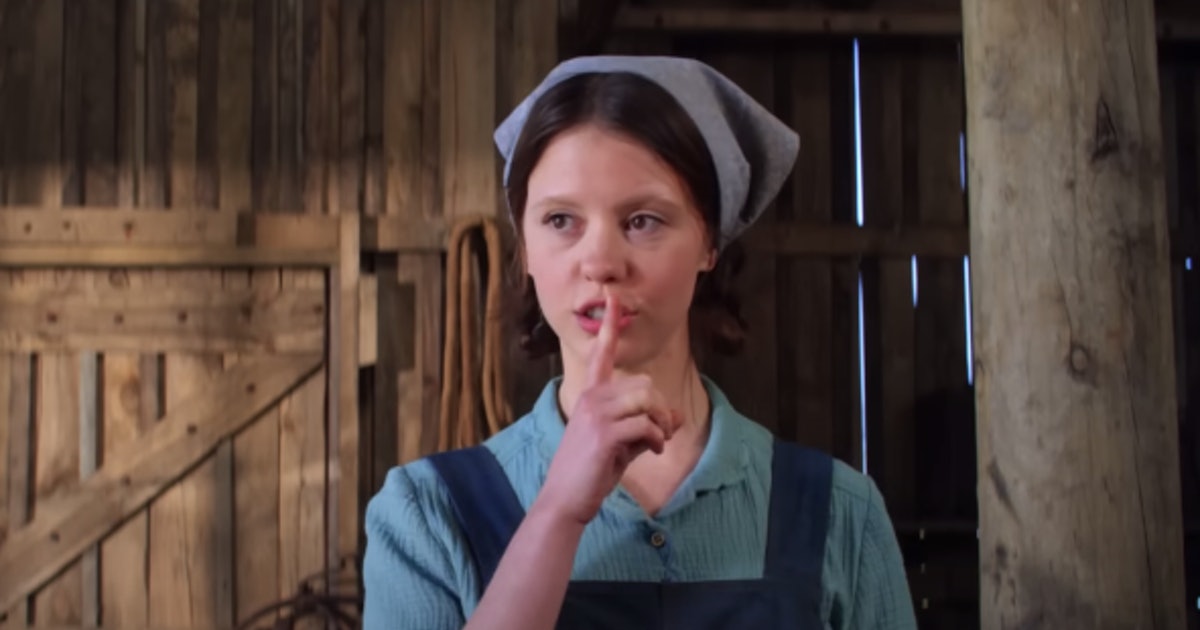 Stylistically, West has opted to mimic techniques favored by technicolor pictures in the 1950s and 1960s – everything from the distinctive credit fonts to the use of wipes for transitions. The effect is so effective that, at least for the first fifteen (or so) minutes, it feels like someone has unearthed an unreleased Douglas Sirk picture. After that, Pearl gradually introduces gothic elements before descending into straightforward horror. West also explores the silent era; the movie is set during the pre-talkie period. At one point, the projectionist gives Pearl a private exhibition of a stag movie; we are provided with glimpses of the 1915 short, "A Free Ride," which is allegedly the oldest surviving porn movie.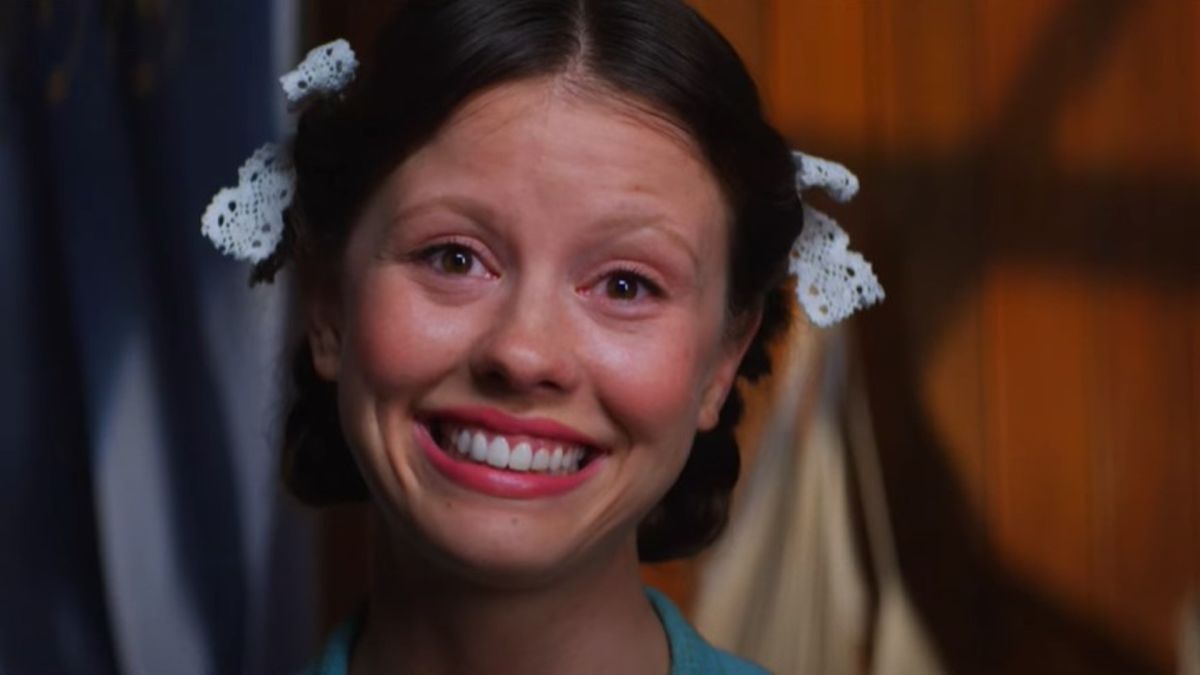 It takes a while before the body count, which is tame by horror movie standards, starts to mount. As was the case with X, West takes his time introducing the characters and developing their circumstances before starting the bloodletting. First and foremost, this is an autopsy of a young woman's gradual descent into madness. In terms of its psychological intentions and approach, it calls to mind The Shining and Psycho.
As strong a companion piece as Pearl is to X, the drawback is that the audience for this movie is a subset of its predecessor's. X, despite its quirks, tilted mainstream. The same cannot be said about Pearl. It's experimental without being off-putting and it uses its 100 minutes to build out a character who was frustratingly incomplete in X. Assigning a star rating is difficult because of the narrow scope but most who enjoyed X will want to see Pearl if only to get a more complete picture of the world in which both movies transpire.
---
Pearl (United States, 2022)
---

Three...better movies of this genre
worse movies of this genre
Three...better movies of Mia Goth
worse movies of Mia Goth
Three...better movies of Tandi Wright
(There are no more better movies of Tandi Wright)
worse movies of Tandi Wright
(There are no more worst movies of Tandi Wright)
Three...better movies of Matthew Sunderland
(There are no more better movies of Matthew Sunderland)
worse movies of Matthew Sunderland
(There are no more worst movies of Matthew Sunderland)