Roadrunner (United States, 2021)
July 14, 2021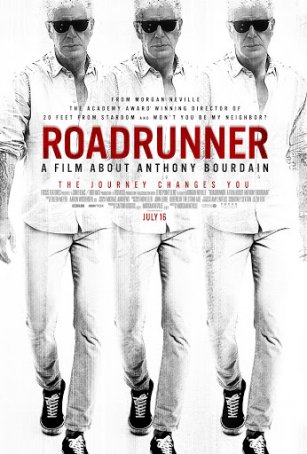 If one was to ask Morgan Neville, the award-winning director of Roadrunner (full title: Roadrunner: A Film about Anthony Bourdain), what the movie is about, he would likely respond something along the lines of "the life of celebrity chef, adventurer, and TV personality Anthony Bourdain." And, although that may encapsulate the film's mission statement, it ignores the simple fact that this production is as much about Bourdain's exit from life as the way he conducted himself while touring the planet. For better or worse (usually the latter), suicide shapes a person's legacy. Whether it's Marilyn Monroe, Judy Garland, Robin Williams, or Anthony Bourdain, the final act is too big and too unfathomable not to cast a long and dark shadow.
Of course, Neville doesn't ignore what Bourdain did on June 8, 2018 but he is no more able than any of his interviewees to bring meaning to the suicide. Possible catalysts are mentioned, like the betrayal of a paramour (#MeToo co-architect Asia Argento) and clinical depression, but no one is able to make sense of why he would deprive his young daughter of her father. Suicides, like murders, leave behind wreckage that can never be reclaimed. The knowledge of how the movie must end hangs like a pall over its first 90 minutes, transforming an otherwise remarkable rags-to-riches tale into something steeped in regret.
In addition to relying on interviews with friends and family of the late chef, Neville avails himself of the seemingly endless reels of unused footage shot for the various TV shows Bourdain hosted. There's so much of it that it feels almost as if the director had the subject of his documentary available to provide narration and commentary. Roadrunner seems more like a retrospective of someone who's still alive than someone whose story ended three years ago. That's what happens when a life is lived in large part in front of cameras.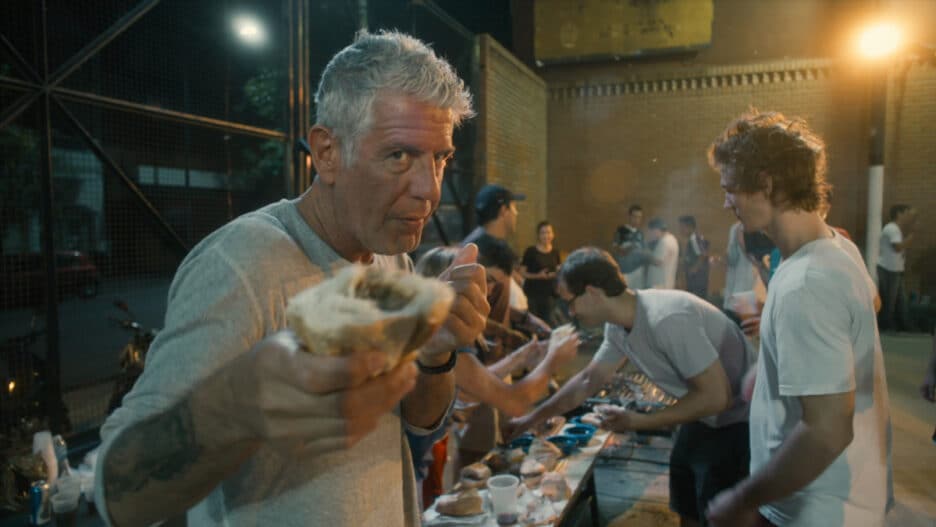 The early portions of Roadrunner provide a straightforward chronicle of how Bourdain ascended from being a somewhat anonymous chef to one with celebrity status (mostly due to his 2000 book, Kitchen Confidential). The center of the movie chronicles the years during which Bourdain hosted four shows: A Cook's Tour, No Reservations, The Layover, and Parts Unknown (which was still in production at the time of his death). The final 25 minutes are devoted to ruminations and speculation concerning his suicide. Asia Argento's involvement in the final years of his life is mentioned but Argento wasn't asked to do an interview so her input is missing. (Neville called venturing too deeply into that aspect of Bourdain's life "quicksand" and didn't want the movie to be about the relationship.)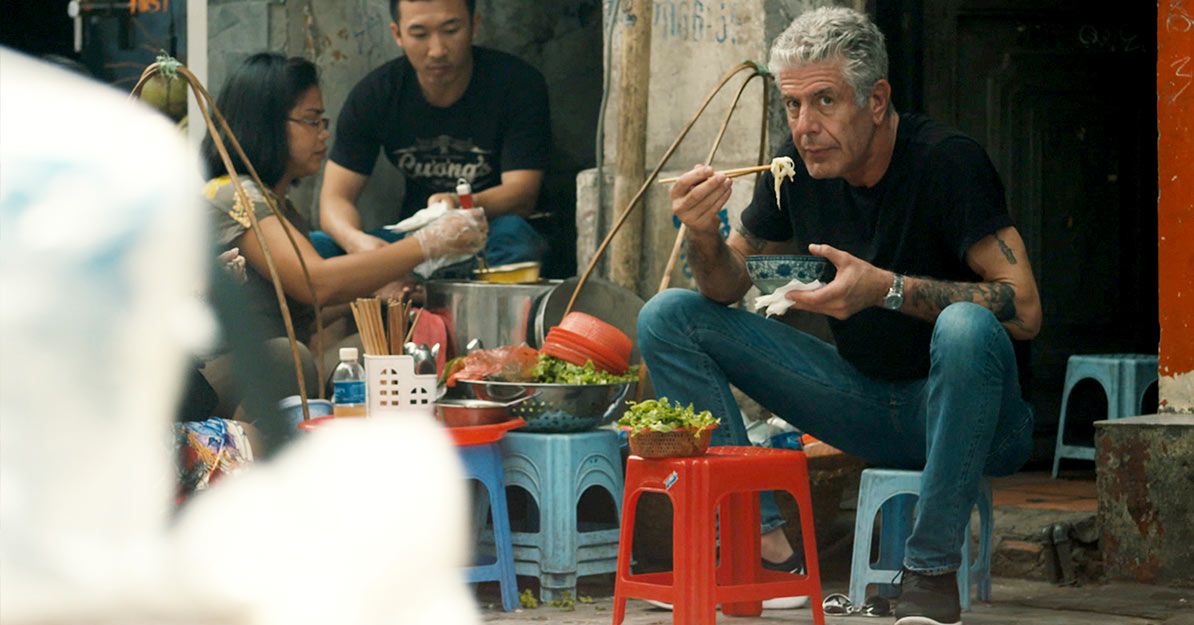 Morgan Neville's career as a documentarian has focused on unvarnished portraits of his subjects, whether they're alive (Keith Richards) or dead (Orson Welles, Fred Rogers, Anthony Bourdain). Unlike many biography filmmakers, he isn't content to regurgitate facts and create a visual Wikipedia entry. Neville digs under the surface, trying to find the differences between public and private personas. In his best-known movie, Won't You Be My Neighbor, Neville discovered that the on-screen Mr. Rogers wasn't that different from the off-screen person. With Anthony Bourdain, however, it's a different story. The Bourdain who hosted a parade of food-related TV shows was bolder and more self-assured than the sometimes-shy chef who battled depression, insecurity, and addiction throughout his adult life. Neville doesn't play pop psychologist but presents glimpses of the "real" Bourdain alongside his media-friendly self.
Those who are familiar with Bourdain from No Reservations or Parts Unknown will appreciate the opportunity to peer through the different facets of Neville's prism. Those who don't know Bourdain from Emeril Lagasse may not find Roadrunner as compelling but are likely to enjoy the warts-and-all approach employed by Neville in examining Bourdain's life. Unfortunately, although the end of the life doesn't dominate the screen time, it impinges on nearly every word and image selected by the director (including the opening voiceover in which Bourdain discusses death). This injects an element of poignancy and sadness to what otherwise might have been an upbeat true-life story.
---
Roadrunner (United States, 2021)
Run Time: 1:58
U.S. Release Date: 2021-07-16
MPAA Rating:
"R" (Profanity)
Genre:
Documentary
Subtitles: none
Theatrical Aspect Ratio: 1.85:1
---

Three...better movies of this genre
worse movies of this genre
Three...better movies of Anthony Bourdain
(There are no more better movies of Anthony Bourdain)
worse movies of Anthony Bourdain
(There are no more worst movies of Anthony Bourdain)
Three...better movies of Christopher Collins
(There are no more better movies of Christopher Collins)
worse movies of Christopher Collins
(There are no more worst movies of Christopher Collins)
Three...better movies of Lydia Tenaglia
(There are no more better movies of Lydia Tenaglia)
worse movies of Lydia Tenaglia
(There are no more worst movies of Lydia Tenaglia)