Salome/Wilde Salome (United States, 2011)
March 30, 2018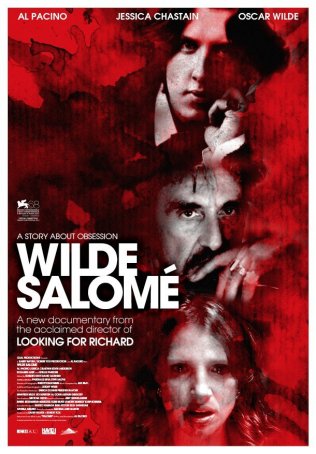 Wilde Salome and its companion piece, Salome, may rightfully be considered Al Pacino's "lost film". Although made more than a decade ago in 2006, the movie wasn't fully edited and ready for showing until 2011. Despite making some festival appearances and having a few one-night stands, it was never given a "proper" theatrical release. In a way, that's understandable – the film's structure, with documentary and dramatic elements interwoven, is uncinematic and might prove a bridge too far even for die-hard art-house patrons. (This is similar to the approach used by Pacino in his directorial debut, the more effective Looking for Richard.) It's finally being made available for a slightly wider audience in 2018, although many viewers with interest may still have to wait for a home video release.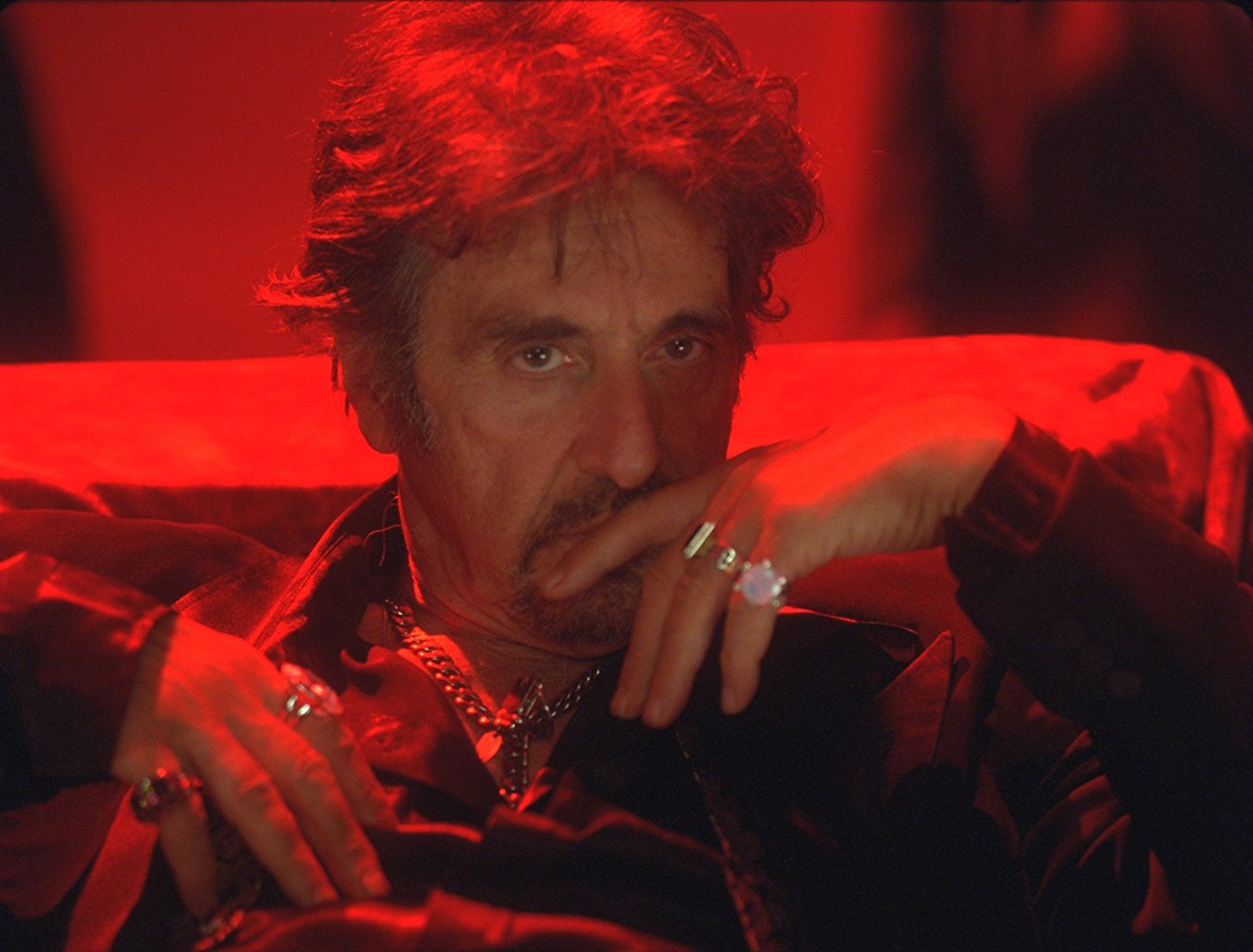 Fortunately, the subject matter and the manner in which Pacino (who wears multiple hats – director, screenwriter, and actor) has chosen to present it is not specific to a time. The only clues within the film that it was made more than a decade ago relate to the ages of the actors. Pacino is less grizzled than he appears today and Jessica Chastain, making her feature debut, is a fresh-faced 29. Wilde Salome represents an attempt to present key dramatic sequences from a read-through of Oscar Wilde's 1891 play, Salome, intercut with documentary elements chronicling Pacino's difficulties in getting the film (and its associated stage production) made. It also offers biographical details on Wilde's life, including talking head interviews with Wilde experts (and one descendant, a grandson). It's an ambitious project but Pacino doesn't quite pull it off. Salome, a related production which was finalized in 2013, removes the documentary elements, inserts deleted scenes, and presents Salome in a straightforward manner, albeit as a stage production/read-through.
Wilde's play offers a fictionalized account of the events leading up to John the Baptist's death. Held in prison by King Herod (Pacino), John (Kevin Anderson) rails against corruption and preaches about the One Who Is to Come. Perceiving his prisoner to be a prophet, Herod is reluctant to execute John. Enter Salome (Chastain), the daughter of Herod's wife, Herodias (Roxanne Hart). Salome is attracted to John but, when he spurns her advances, she becomes vengeful. Knowing that Herod lusts for her, she teases him into making an offer: if she will perform the Dance of the Seven Veils, he will give her whatever she wants. She does so and for payment demands the head of John the Baptist. Herod attempts to dissuade her but she will not be swayed. The story ends with her claiming her kiss from the decapitated head's lips.
Wilde Salome is great neither as a documentary nor a drama. The parts presenting dramatizations of scenes from the play fail primarily because they are taken out of context. It's like being offered a Reader's Digest Condensed Book version – we're given a general outline of the story but not many details. We get the highlights, including Chastain's sexually-charged interpretation of Salome's dance, but the play's excerpts are little more than a curiosity. Also, since Pacino opts not to mount a full production (instead having the actors read their lines without costumes or props on a bare-bones stage), the dramatic scenes generate minimal emotional connection. This is true of Salome as well. Although that film provides the entire story without the documentary interruptions, the manner of its presentation keeps things distant. There's frisson in Chastain and Pacino's interaction but it doesn't fully compensate for the distancing, skeletal nature of the production.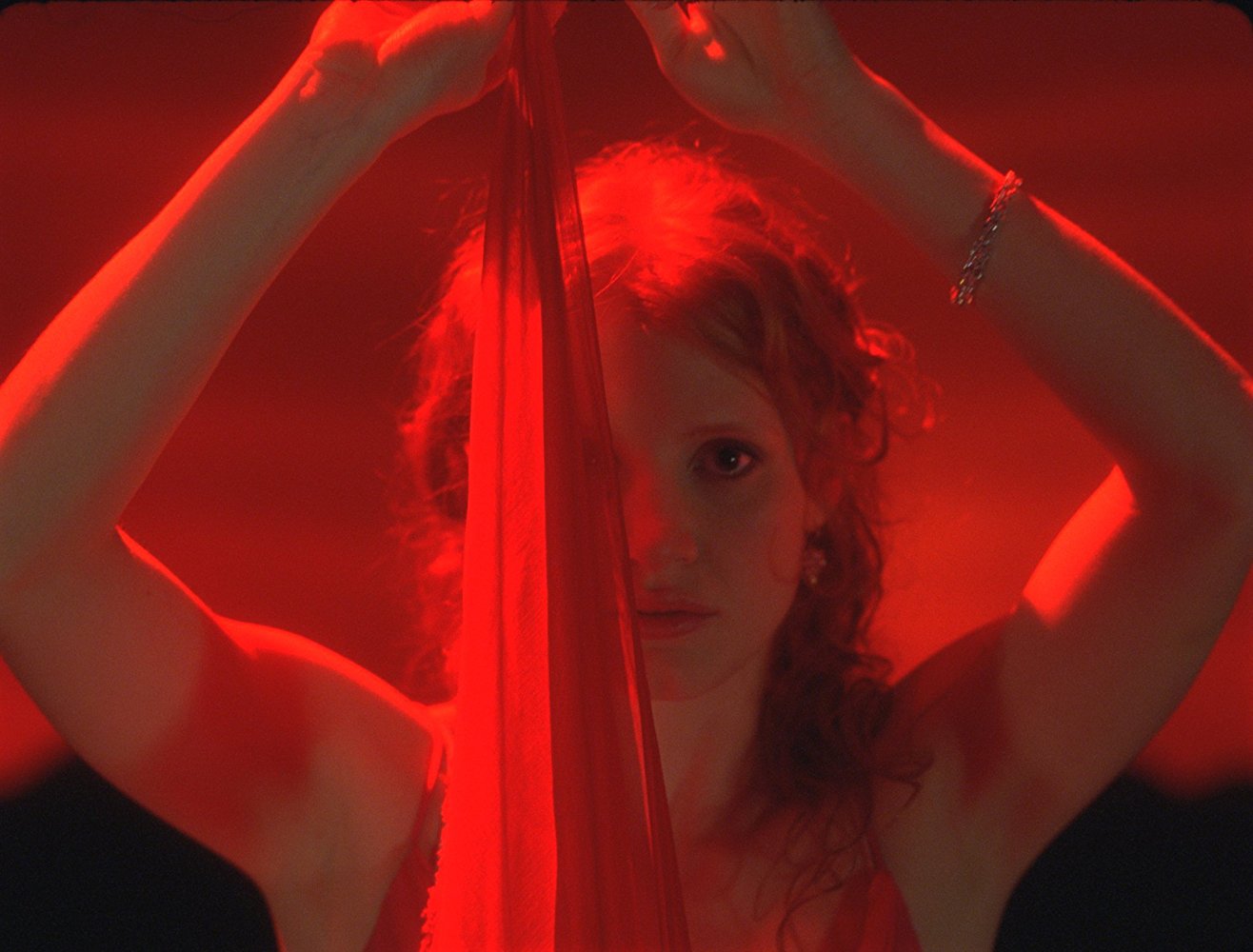 Some of the documentary inserts are interesting – specifically those that provide biographical details and offer insight into the author's mindset when he wrote Salome. The parts that chronicle Pacino's difficulties with making the play/film are less illuminating. His producers are nervous about funding. The opening night audience feels that, by getting a read-through, there has been a bait-and-switch. The critics are split. All of this feels like filler because Pacino doesn't take the time to stitch it into a compelling narrative. There's a sense that he's throwing a lot of stuff into the casserole and hoping that the result is palatable. Instead, it's uneven – tasty at times and undercooked at others.
Pacino has been interested in Salome for many years, having been involved in at least three iterations of the stage play (opposite Sheryl Lee in the early '90s, Marisa Tomei in 2003, and Chastain in the theatrical component of the project documented in Wilde Salome). His passion shines through and makes one wonder whether fewer excerpts of Salome and more attention on the production history would have made for a more compelling movie. Regardless, the Wilde Salome that exits falls into the category of an "interesting failure." Pacino's ambition can't be discounted but the experience for the viewer is a mixed bag and will likely be seen as successful only by Wilde scholars and those who enjoy cinematic experiments (whether they work or not).
---
Salome/Wilde Salome (United States, 2011)
---
Three...better movies of this genre
(There are no more better movies of this genre)
worse movies of this genre
(There are no more better movies of this genre)
Three...better movies of Al Pacino
worse movies of Al Pacino
Three...better movies of Jessica Chastain
worse movies of Jessica Chastain
Three...better movies of Kevin Anderson
(There are no more better movies of Kevin Anderson)
worse movies of Kevin Anderson
(There are no more worst movies of Kevin Anderson)