When We Were Kings (United States, 1996)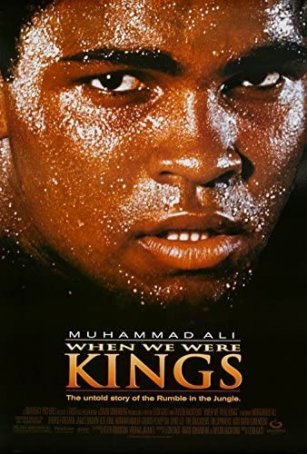 When We Were Kings, a documentary about the Muhammad Ali/George Forman heavyweight "Rumble in the Jungle" boxing match, is a wonderfully nostalgic, and occasionally insightful, window into an event nearing its 50th anniversary. By nature, however, it is not a motion picture of any particular depth, nor is it intended to be. Although the film touches on issues of racism and nationalism as necessary background elements, it doesn't delve far beneath the surface. Those who would criticize the film view this as a fault; I see it as a creative choice. When We Were Kings does not take a political or philosophical stance, and, as a result, successfully accomplishes what it sets out to do.
Although When We Were Kings is not a biography of Ali, it offers a great deal of insight into why the boxer was equally beloved and despised during his heyday. It's easy to forget how controversial a figure Ali was in the '60s and '70s, when he constantly proclaimed himself "the greatest," refused to register for the draft, and said things like "Damn America. I live in America, but Africa's my home." Age and Parkinson's Disease have softened the man's image, and, as Spike Lee comments, it's shocking to realize how few young people understand who Muhammed Ali was.
Today, George Forman is one of America's best liked public figures, but that's the result of a lengthy personality makeover. In 1974, when the "Rumble in the Jungle" took place, Forman was a taciturn, frightening individual. To gain his heavyweight championship position, he had "destroyed" both Joe Frazier and Ken Norton in the ring. He didn't boast that he would beat Ali, but almost everyone believed he would. He was as close to invincible as a fighter could be.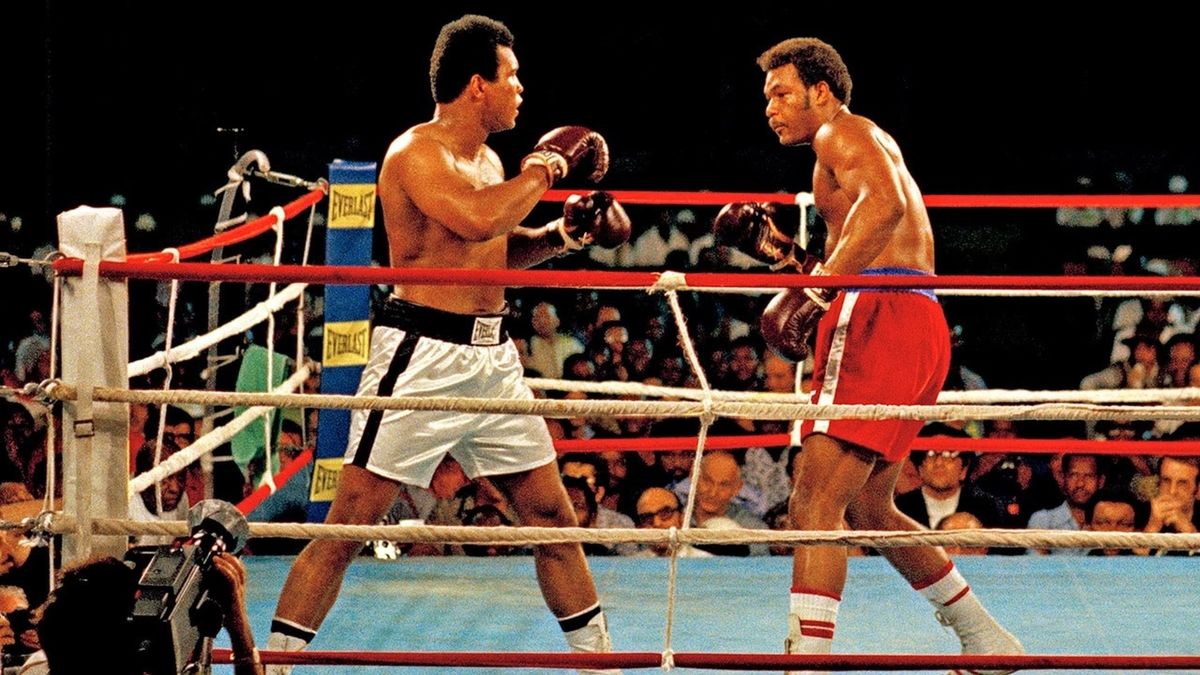 From the early press conferences to the aftermath, When We Were Kings chronicles the meeting of these two titans. At times, the structure is uneven, especially when the film goes on a tangent detailing the start of Don King's career, but the bulk of the material is engrossing. Since most of the footage was shot in 1974 (with the exception of "talking head" interviews with Spike Lee, Norman Mailer, and George Plimpton), watching this film is like taking a little time trip. Ali and Forman appear on-screen, but only as they did around the time of the fight. No retrospective interviews with either are presented.
When We Were Kings has several high points, including footage of Ali's press conference and coverage of the "Black Woodstock" event that was supposed to precede the fight (the music festival went off as scheduled, but the fight was postponed for more than a month). Unsurprisingly, however, the most involving portion of the film is the coverage of the match, which details exactly how Ali was able to use the now-famous "Rope-a-Dope" tactic to pull off what is probably boxing's greatest upset. This match, which took place at 4 a.m. local time on October 30, 1974 in Kinshasa, Zaire, marked the point at which Ali's image began to change from that of anti-hero to that of hero. For sheer dramatic impact, "The Rumble in the Jungle" exceeds even the best fictional boxing stories, including Rocky.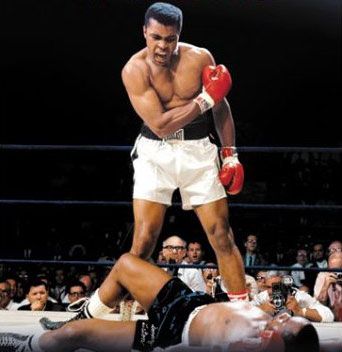 Leon Gast's film has a fascinating production history. The primary footage was assembled on location in 1974, but a long series of problems and delays kept the project shelved until 1989, when Gast, along with director Taylor Hackford (An Officer and a Gentleman), began working to pare down hundreds of hours of film to a reasonable length. The result is a dynamic look at one of the great moments in sports history, and an examination of how and why the participants were so important. Through Gast's camera, we see the charisma of Ali and the menace of Forman, feel the energy of the crowd, and understand what an amazing fight the "Rumble in the Jungle" actually was.
To use the old cliche, you don't have to be a sports fan to enjoy this motion picture. All you need is an appreciation of history and a desire to learn more about an event that had far more importance in the world's eyes than any other heavyweight bout in the history of boxing.
---
When We Were Kings (United States, 1996)
Director:
Leon Gast
Cast:
Muhammad Ali
,
George Forman
,
Don King
,
James Brown
,
BB King
,
President Mobuto Sese Seko
,
Spike Lee
,
Norman Mailer
,
George Plimpton
Screenplay:
Leon Gast
Cinematography:
Albert Maysles, Kevin Keating, Maryse Alberti, Paul Goldsmith, Roderick Young
Music:
U.S. Distributor: Gramercy Pictures
Run Time: 1:28
U.S. Release Date: 1997-02-14
MPAA Rating:
"NR"
Genre:
Documentary
Subtitles: none
Theatrical Aspect Ratio: 1.85:1
---
Three...better movies of this genre
worse movies of this genre
Three...better movies of Muhammad Ali
(There are no more better movies of Muhammad Ali)
worse movies of Muhammad Ali
(There are no more worst movies of Muhammad Ali)
Three...better movies of George Forman
(There are no more better movies of George Forman)
worse movies of George Forman
(There are no more worst movies of George Forman)
Three...better movies of Don King
(There are no more better movies of Don King)
worse movies of Don King
(There are no more worst movies of Don King)