Movies starring Bela Lugosi Dracula
The golden era of Universal monster movies began in early 1931 with the release of Dracula, which, despite shaky acting and even shakier direction, is nevertheless regarded as one of the seminal early talkies - a movie that not only helped to keep ...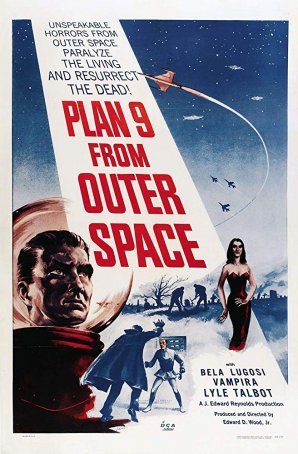 Plan 9 from Outer Space
How does one go about reviewing a movie that is as widely considered "the worst movie ever made" as Citizen Kane is deemed to be the best? It's especially difficult when one considers that the film's reputation dwarfs its reality. It h...