Movies starring Damon Wayans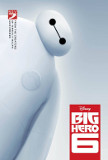 Big Hero 6
In 2013, Frozen arrived in theaters to capture the hearts, minds, and imaginations of young people (especially girls) around the world. Big Hero 6 is Disney's follow-up and it's unlikely to have the same seismic impact. Although competently made a...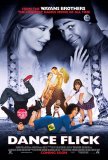 Dance Flick
In the tired world of genre parodies, where Jason Friedberg and Aaron Seltzer have become the "go-to guys," Dance Flick manages the seemingly impossible feat of actually generating some big laughs. It doesn't do much else, but for a movie of this ... Great White Hype, The
Not since Robert Altman's The Player has a film been this relentless in its satirical attack. The Great White Hype takes the boxing industry and rips it open, displaying the rotting, putrid innards for all to see. There are times when this movie ...