Movies starring Dexter Fletcher Doom
(Insert appropriate remarks about how Doom is the perfect name for this motion picture.) Although I am not averse to wasting a few hours playing computer games, I have never tried my hand at Doom. Judging by sales figures and testimonials, play... Lock, Stock and Two Smoking Barrels
The tale of Lock, Stock, and Two Smoking Barrels is the most improbable of success stories. After having difficulty securing a financial backer, Guy Ritchie's debut feature became one of the biggest home-grown successes in the U.K. last year. Now...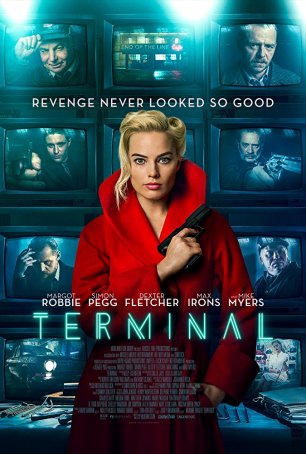 Terminal
At its best, Terminal is a tasty, tangy parfait – a kaleidoscope of neon-tinged visuals and a twisty storyline with a tortured time line. The glue that holds everything together is Margot Robbie's high-energy, off-kilter performance, influ...