Movies starring Jake Lloyd Jingle All the Way
Jingle All the Way represents Arnold Schwarzenegger's fourth attempt at a "straight" comedy (I'm not counting Last Action Hero or True Lies, which were highly action-oriented), and, like the others that came before it, this movie isn't all that fun... Star Wars (Episode 1): The Phantom Menace
When George Lucas first conceived the idea for Star Wars, it was just a movie. Over the course of 22 years, it has grown into a full-blown phenomenon - an event that gives promoters orgasmic shivers and makes theater employees wish they could take...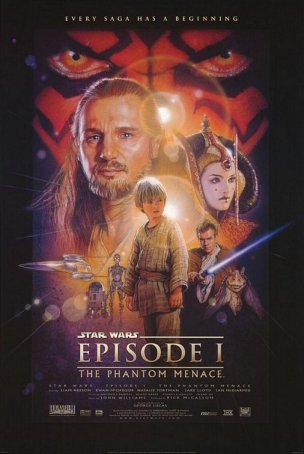 Star Wars: The Phantom Menace
Not since the days of Bond-mania in the early 1960s had the release of a movie been as anticipated as the first of George Lucas' Star Wars prequels. Before The Phantom Menace reached screens, Lucas was geeks' Golden Boy and the term "pre...