Movies starring Nichelle Nichols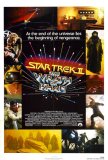 Star Trek II: The Wrath of Khan
In the wake of the somnambulant Star Trek: The Motion Picture, the fledgling Star Trek movie series was in need of some zest, which is exactly what The Wrath of Khan provided. While retaining the thematic elements of the late-'60s TV series an...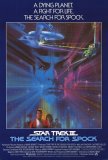 Star Trek III: The Search for Spock
With a title like The Search for Spock, did anyone really expect that they wouldn't find the erstwhile first officer? So, with the resolution never in doubt (especially considering that Leonard Nimoy was directing), the real question to ask is...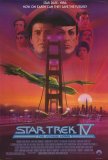 Star Trek IV: The Voyage Home
I remember the first time someone told me about the premise for Star Trek IV: The Voyage Home -- that the crew of the former Enterprise would travel back in time to retrieve a pair of humpback whales. Described thus, it sounds abysmally bad, s...