Movies starring Nikki Reed Thirteen
Sometimes, I wonder how the human races survives it. By "it," I am referring to that seemingly insurmountable time of life when body chemistry and societal pressures conspire to make every day seem like a titanic struggle - the teenage years. Eve...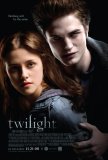 Twilight
In a statement that borders on the obvious, this review is not being written for the legions of loyal fans who have made Stephanie Meyer's novel Twilight the most popular piece of young adult literature to come along since Harry Potter left Hogwart... Lords of Dogtown
Watching Lords of Dogtown, I momentarily became nostalgic for the summer of 1977, when I would ride my skateboard down my inclined driveway, then see if I could make the sharp turn onto the sidewalk without wiping out. But nostalgia is hardly a re...