Movies starring Thomas Dekker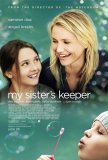 My Sister's Keeper
Death is as natural a part of life as is birth; every existence ends in the former as it begins in the latter. Human beings, however, have a natural aversion to addressing death in an open and honest manner. It's as unsuitable for polite conversa...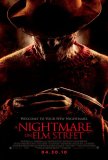 Nightmare on Elm Street, A
With remakes available for both Halloween and Friday the 13th, it was only a matter of time before the third member of the trio of '80s horror icons was provided with a new opportunity to greet a new generation. Welcome to 2010, Freddy Krueger. Y...