Movies with cinematographer Manuel Alberto Claro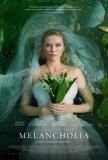 Melancholia
No one could ever accuse Lars von Trier of being uninteresting. Even his most maddening, inaccessible films are compulsively watchable, if only to see what will happen next. Melancholia represents von Trier at his best and worst. Visually and thema...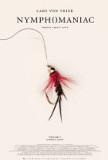 Nymphomaniac Volume 1
Nymphomaniac Volume I is possibly the best movie Lars von Trier has made since Dancer in the Dark. It doesn't take much analysis to determine the "why" of this statement - for Nymphomaniac, the iconoclast director has dialed back the pretent...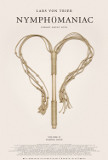 Nymphomaniac Volume II
Nymphomaniac Volume II, the continuation of the story begun by writer/director Lars von Trier in Nymphomaniac Volume I, is a clear case of a narrative running out of steam. Exhaustingly repetitive, this movie attempts many of the same things its pr...