Movies with cinematographer Milan Chadima Hostel
Sometimes, calling something "cheesy" and "B-grade" can be construed as a compliment. But not in Hostel's case. A thrill-less thriller that uses gore to obfuscate its inability to generate tension, this motion picture has the profile one might ex... Hostel Part II
There has been a degree of controversy surrounding the violence in Hostel Part II, with critics in some corners arguing that it amounts to "torture porn." While I'll be the first to admit that Hostel Part II isn't a good film, it's a horror movie,...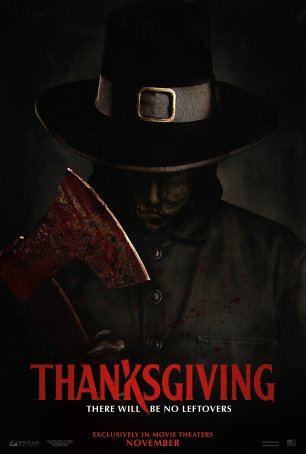 Thanksgiving
In 2007, Eli Roth contributed a faux trailer to the Quentin Tarantino/Robert Rodriguez production, Grindhouse. Called Thanksgiving, the movie-that-didn't-exist depicted the holiday-themed slaughter caused by a maniac in a pilgrim costume. Th...