Movies with cinematographer Miroslav Ondricek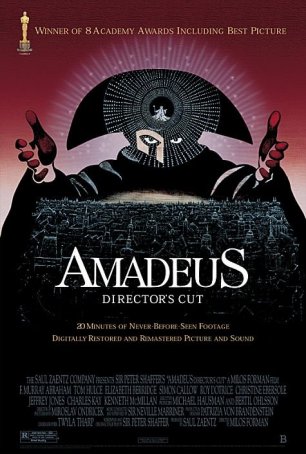 Amadeus
Most movies about artists (painters, composers, authors, etc.) tend to be dull and uninspired, rendering the subject of the film far less interesting than his or her work. Amadeus is an exception. In fact, it is arguably the best motion picture e... Preacher's Wife, The
Henry Koster's 1947 release, The Bishop's Wife, earned Academy Award Nominations for both Best Picture and Best Director. Starring Cary Grant as an angel sent to earth to aid a struggling cleric, the film, which combines elements of Charles Dicken...