Movies with cinematographer Robert Burks North by Northwest
Most movie-goers will concede that, during his Hollywood years, Alfred Hitchcock crafted four masterpieces: 1954's Rear Window, 1958's Vertigo, 1959's North by Northwest, and 1960's Psycho. What divides fans and critics about these movies is choo...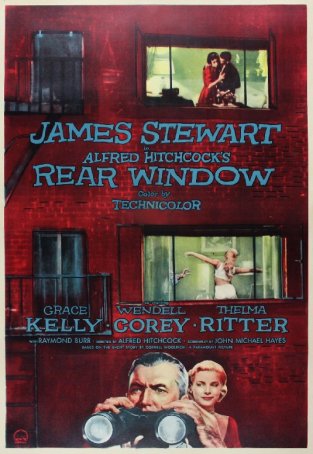 Rear Window
For several years now, the Alfred Hitchcock canon available in video stores has been incomplete. While most of the Master of Suspense's great works have been easily obtainable, Rear Window has been conspicuous by its absence. (This became a sourc... Vertigo
Seeing the newly-restored, 70 mm print of Vertigo in a theater is an experience that no fan of Hitchcock, or of cinema in general, should miss. Especially for those (like me) whose sole exposure to the film has been through faded, deterioratin...