Movies starring James Stewart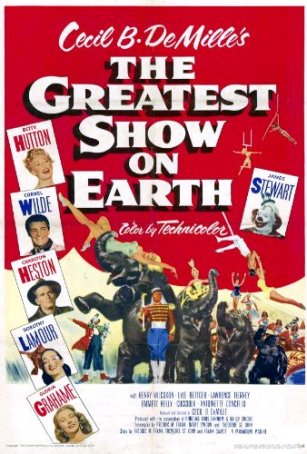 Greatest Show on Earth, The
The Greatest Show on Earth, the penultimate film credited to Cecil B. DeMille, contains all the elements loved by the great director: larger-than-life characters, sumptuous visuals, a long running time, and cutting-edge special effects. Althou...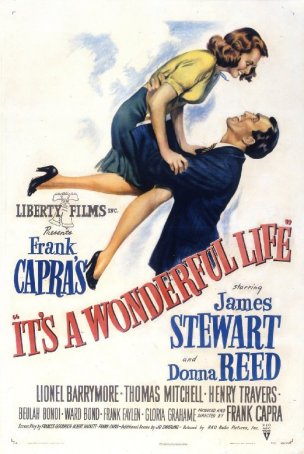 It's a Wonderful Life
Every year around Christmas, there are two stories guaranteed to show up somewhere, sometime on television: A Christmas Carol (of which there are several good versions) and It's a Wonderful Life (of which there is only one). After its copyrig... Man Who Shot Liberty Valance, The
"When the legend becomes fact, print the legend." That single quote, uttered by newspaperman Maxwell Scott (Carlton Young), encapsulates the primary theme of John Ford's last great Western, The Man Who Shot Liberty Valance. Truth is only meanin...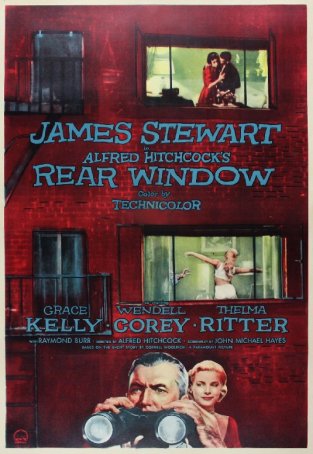 Rear Window
For several years now, the Alfred Hitchcock canon available in video stores has been incomplete. While most of the Master of Suspense's great works have been easily obtainable, Rear Window has been conspicuous by its absence. (This became a sourc... Vertigo
Seeing the newly-restored, 70 mm print of Vertigo in a theater is an experience that no fan of Hitchcock, or of cinema in general, should miss. Especially for those (like me) whose sole exposure to the film has been through faded, deterioratin...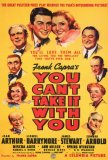 You Can't Take it with You
The term "Capra-corn" was coined for movies such as this one: feel-good endeavors that emphasize the better portions of human nature over the base, venal ones. With Capra, no matter how dark things got in the middle (and it's tough to get darker ...