Movies starring Charlton Heston Any Given Sunday
It is well known that superlative film editing can save a mediocre motion picture. Sadly, the opposite can also be true. A case in point is Any Given Sunday, which, despite a potentially engaging story and a number of good performances, is at tim...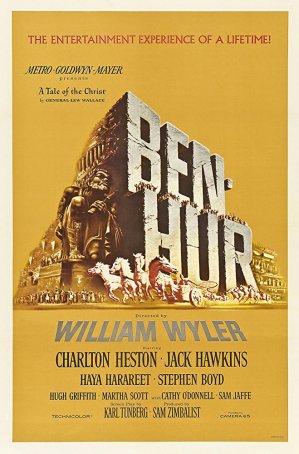 Ben-Hur
Ben-Hur, arguably the most famous Bible-informed epic not to be made by Cecil B. DeMille, is a testimonial to how poorly many spectacles stand the test of time. In its day, Ben-Hur was seen as the ultimate in motion picture entertainment – a... Bowling for Columbine
While there will always be a debate about the authenticity of Michael Moore's documentary techniques, there's no arguing that Bowling for Columbine succeeds equally well as a provocative essay on gun violence in America and an opportunity for the w... El Cid
"El Cid is one of the greatest epic films ever made. Anthony Mann's sense of composition, his use of space, and his graceful camera movements bring to life an ancient tapestry where the transformation of an ordinary man into a legend become almost...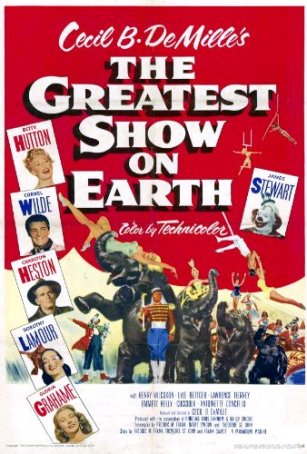 Greatest Show on Earth, The
The Greatest Show on Earth, the penultimate film credited to Cecil B. DeMille, contains all the elements loved by the great director: larger-than-life characters, sumptuous visuals, a long running time, and cutting-edge special effects. Althou...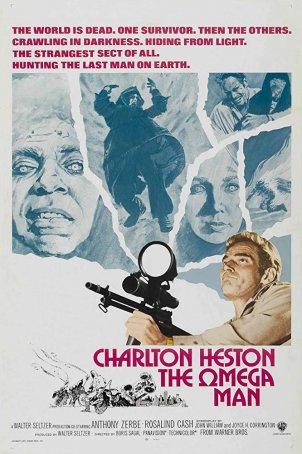 Omega Man, The
There's something eerie about the way The Omega Man opens: Charlton Heston driving around a seemingly deserted Los Angeles (the empty streets are shown via helicopter shots as well as on the ground) while the theme from A Summer Place plays ... Planet of the Apes
Planet of the Apes was arguably the first American science fiction franchise of the post-serial film era. In many ways, the Planet of the Apes series developed the blueprint used by many subsequent multi-segment science fiction endeavors (such as ...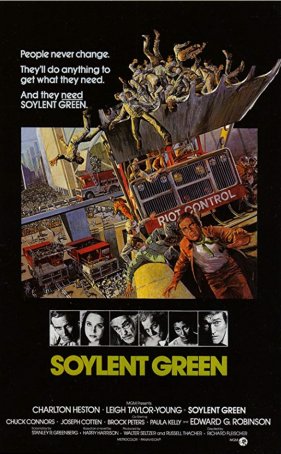 Soylent Green
Spoilers!  (Although the movie is 46 years old)Soylent Green represents the last film in Charlton Heston's unofficial post-apocalyptic trilogy, following Planet of the Apes (1968) and The Omega Man (1971). After this, he would move onto o...