Movies directed by Gareth Evans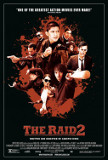 Raid 2, The
Wow. For those with strong constitutions, The Raid 2 offers one of the most intense motion picture experiences available; it may also be the most violent movie ever to be released into theaters. It's somewhat astonishing that writer/director Garet...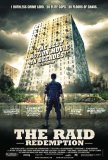 Raid, The: Redemption
When it comes to The Raid: Redemption, there are no pretentions. Pure and simple, this is about violence. As we used to say, "kickin' ass and takin' names." The body count is ridiculously high. Not three-digit high, but getting close. Yet, because ...