Movies directed by Wong Kar-Wai Chungking Express
Suddenly, the "Hong Kong style" is in. Not only are director John Woo and actor Jackie Chan both releasing English-language films early in 1996 (Broken Arrow and Rumble in the Bronx, respectively), but the number of Hong Kong titles obtaining wide...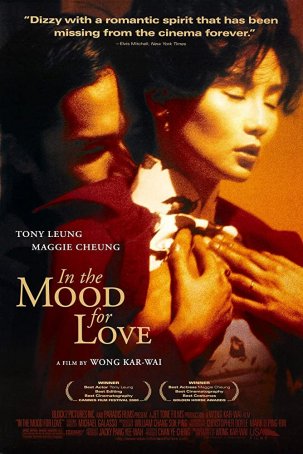 In the Mood for Love
Moody. Mournful. Slow. Languorous. Long takes. Deep colors and deeper shadows. Images that linger. All of these thoughts, observations, and impressions come to mind while watching Wong Kar-Wai's 2000 feature, In the Mood for Love. The film w...