Aftermath, The (U.K./Germany/U.S.A., 2019)
March 28, 2019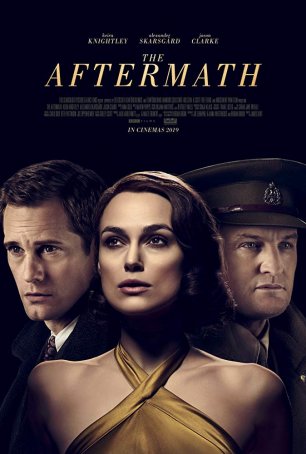 Although it's being marketed as a love story, The Aftermath is more about grief and recovery than romance. In fact, the film's illicit relationship is a cold, passionless affair that generates as much heat as a dying ember in a snowstorm. Despite their impressive credentials, the waiflike Kiera Knightley and hunky Alexander Skarsgard (looking great in a cardigan chopping wood) are as poorly matched as any recent on-screen couple. Both actors give solid performances…except when sexual chemistry is intended. They are able to convey pain and sadness but not joy or desire.
The Aftermath's historical underpinning is interesting. Many movies have been made about Germany during World War II but few have concentrated on the difficult months following VE Day. Director James Kent (who previously made the moving World War I story, Testament of Youth) takes us into a meticulously recreated replica of a bombed-out Hamburg during the waning months of 1945. A half-year after Hitler shot himself and Germany surrendered, the city is a wreck, with burned bodies still being found in buried rubble, food shortages leaving members of the populace to survive on 900 calories per day, and a growing sense of social unrest. Angry men using the symbol of "88" (to represent "Heil Hitler!") begin a campaign of terror against their British occupiers, putting the soldiers on edge and creating a powder keg.
Lewis Morgan (Jason Clarke) is a British officer tasked with helping the rebuilding effort in Hamburg. To do so, he requisitions lodging and is given a mansion owned by architect Stephen Lubert (Skarsgard). Once he has secured a place to live, Lewis invites his wife, Rachael (Kiera Knightely), to join him. Although none-too-thrilled about having to live in Germany, she makes the trip because she doesn't want to be separated from him. However, living in the same house in the same city is no guarantee that they'll have time together – Lewis is constantly on-call and more often handling some crisis than helping his wife settle down.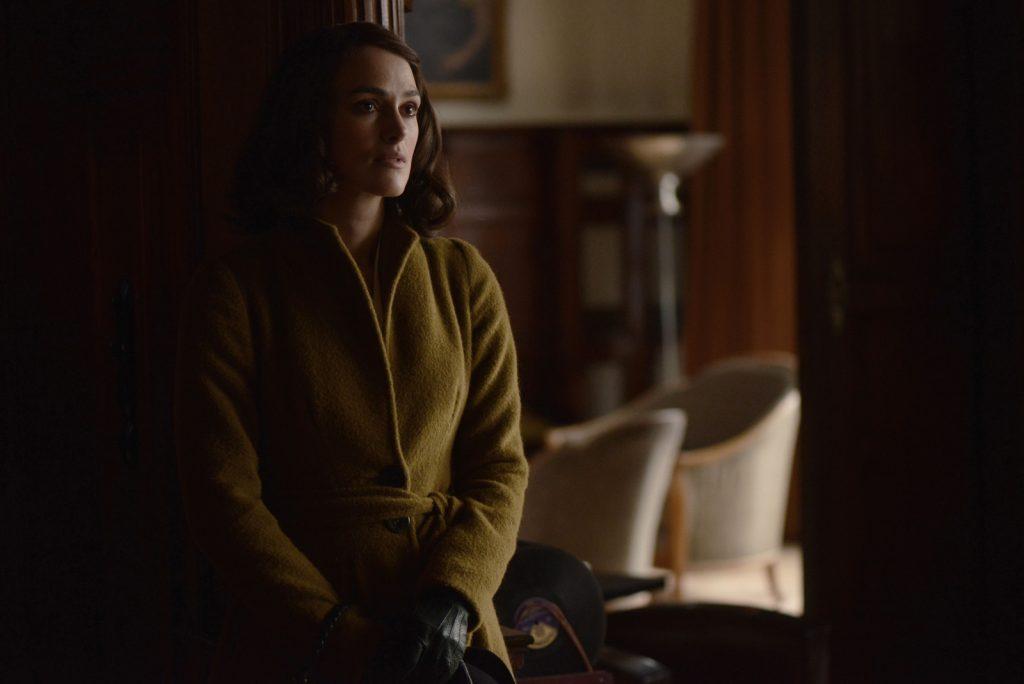 Stephen and his teenage daughter, Freda (Flora Theimann), are allowed to remain in their home, although they have to relocate to the house's second floor, leaving the main story available for the Morgans' exclusive use. As a result of this arrangement, Stephen is around more often than Lewis and he begins an affair with a lonely Rachael. Past tragedies create a sense of kinship and they begin to wonder whether a future together might be possible considering all the barriers that exist.
The Aftermath's four principals have suffered devastating losses because of the "enemy" during the war. Rachael and Lewis' 11-year old son was killed by German bombs in the Battle of London and Stephen's wife died in the British firebombing of Hamburg. The film is effective in exhibiting how the characters cope with their grief. In Rachael's case, it's locked in and buried deep, showing peeks through fissures until the pressure builds too forcefully for it to remain contained. Lewis survives by never fully confronting the hole in his life, filling the void with hard work and distractions. Stephen's loss is different but no less profound and he has found a path forward caring for his daughter. For her part, Freda's anger leads her to make rash and ill-advised choices.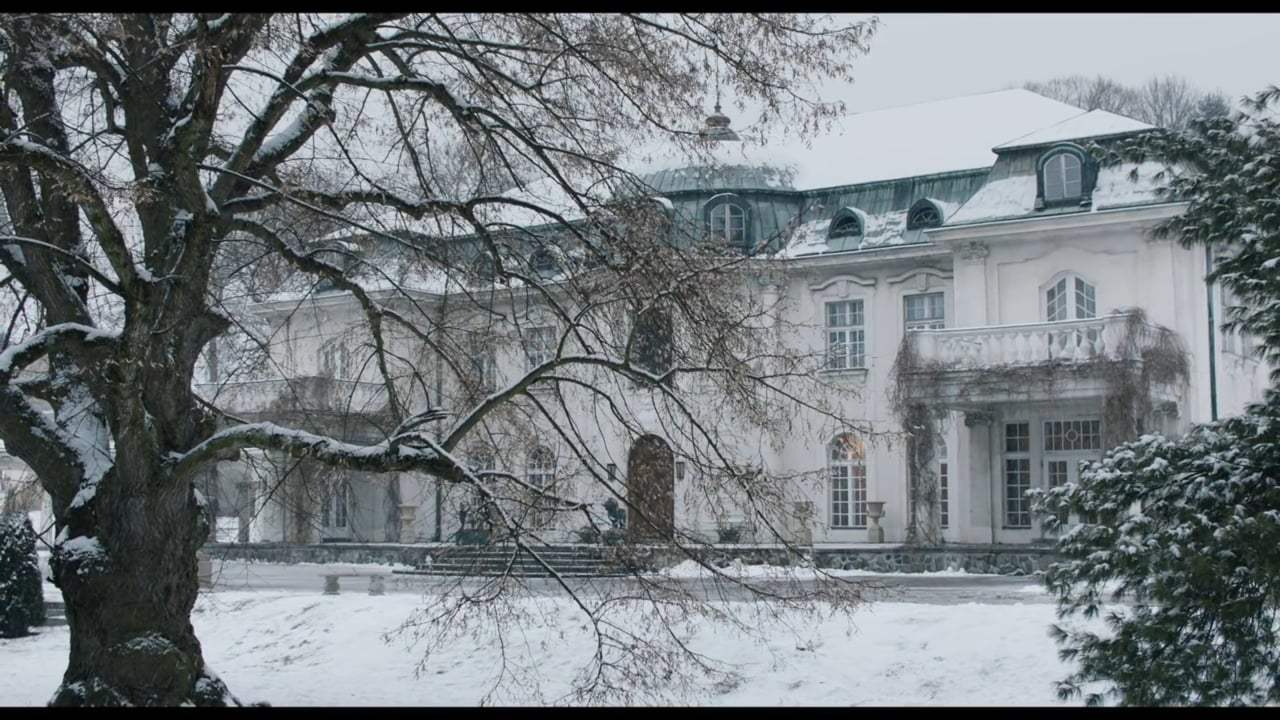 In an effort to add a "thriller" element to the story, the screenwriters incorporate a subplot about a group of "88" terrorists determined to assassinate Lewis. This aspect of the narrative – especially the preposterous climactic scene in which various characters are brought together in unlikely circumstances – feels like something excerpted from a B-movie. It's unworthy of the film's more serious elements. The ending, although perhaps intended to be bittersweet, feels appropriate. It undoubtedly would have had more heft had the romance been fully stoked.
The Aftermath looks great; it offers a believable glimpse of something we rarely see in movies: the devastation wrought by the Allies in the push to bring down Hitler. It's sobering to see the human toll of the conflict. Kiera Knightley's performance is strong when she's playing the bereaved mother but she never thaws sufficiently to inhabit the role of the lover. Even the supposedly steamy sex scene with Skarsgard feels more clinical than erotic. It could be argued that the most moving portrayal belongs to Jason Clarke, whose cuckolded Lewis seems authentic throughout.
The Aftermath feels like a production that, saving the one sex scene, might have been made a half-century ago when movies like this were in vogue, capturing awards and packing them in at the great mid-20th century movie palaces. The film aspires to be an epic romance but the qualities necessary to make it soar aren't in place. Instead, it's a curiosity for history buffs and those who enjoy middling period piece melodramas.
---
Aftermath, The (U.K./Germany/U.S.A., 2019)
---

Three...better movies of this genre
worse movies of this genre
Three...better movies of Keira Knightley
worse movies of Keira Knightley
Three...better movies of Alexander Skarsgård
worse movies of Alexander Skarsgård
(There are no more worst movies of Alexander Skarsgård)
Three...better movies of Jason Clarke
worse movies of Jason Clarke