Camera Buff (Poland, 1979)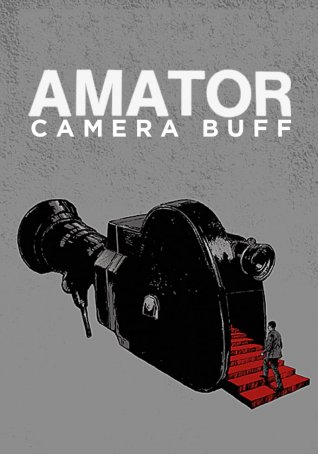 Call Camera Buff a case of art imitating life. Although director Krzysztof Kieslowski admitted that this film doesn't tell his own story ("I made films because that was my profession, and I was too lazy or too stupid or both to change..."), it will undoubtedly strike a responsive chord with many amateur and professional film makers. Yet, while the movie is about the love of a craft, this isn't a nostalgia-drenched account of that appreciation. Kieslowski developed Camera Buff's deceptively complex script so that it addressed weightier themes: obsession, censorship, and the battle between artistic integrity and personal sacrifice.
Before making Camera Buff in 1979, Kieslowski was an unknown outside of his native Poland. And, although he had been making movies since 1966, the Lodz Film School graduate had only released one previous, full-length theatrical feature (The Scar). Camera Buff, which exposed Kieslowski to the world, changed the man's artistic direction. After this, his attention was increasingly focused on fictional films, as opposed to the documentaries for which he was (at the time) better recognized. Camera Buff was the movie that set Kieslowski's feet on the path that would eventually lead to No End (1984), Decalogue (1988), and the three colors of Blue, White, and Red (1993-4).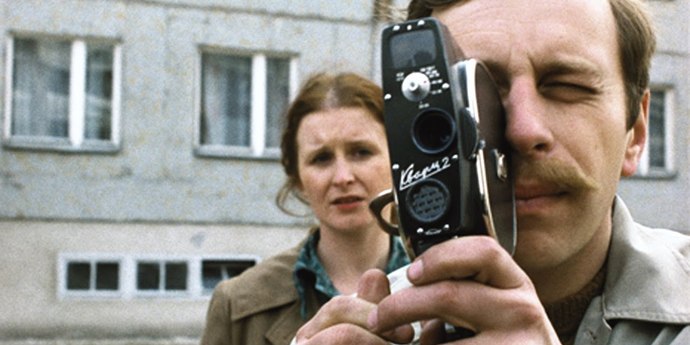 Fans of Kieslowski's later style (which began to emerge in No End) may find Camera Buff's light, occasionally playful tone disconcerting. Although the film deals with serious themes, Kieslowski never allows the proceedings to grow maudlin or overly-introspective. The script is peppered with serio-comic incidents that leaven what could have been a staid, sober story. Nevertheless, the manner in which the plot unfolds and in which the interconnected issues are confronted announces Camera Buff as a picture of considerable substance.
The main character, Filip Mosz, is played by Jerzy Stuhr, an actor whose collaboration with Kieslowski lasted for more than twenty years, from The Scar to White. In anticipation of his new baby's birth, Filip spends two months' pay on an 8 mm camera to make a record of his child's first few years. But, from the moment he looks through the lens, Filip is hooked. He begins filming almost anything that moves, including family, friends, neighbors, and strangers. His boss at the factory (Stefan Czyzewski) appoints Filip as the establishment's official chronicler. At first, the manager is pleased with the films, and, with the exception of a few editorial "suggestions," he allows Filip to proceed as he sees best. But, when the films begin to attract attention, winning amateur prizes and appearing on TV shows, the manager attempts to restrict Filip's work. Heedless of the personal cost (his wife leaves him) and risking his job, Filip pushes forward, only to stumble into a trap set for him by the factory's management. In the end, he faces a painful choice: destroy his own work or allow it to be used for a purpose he cannot condone.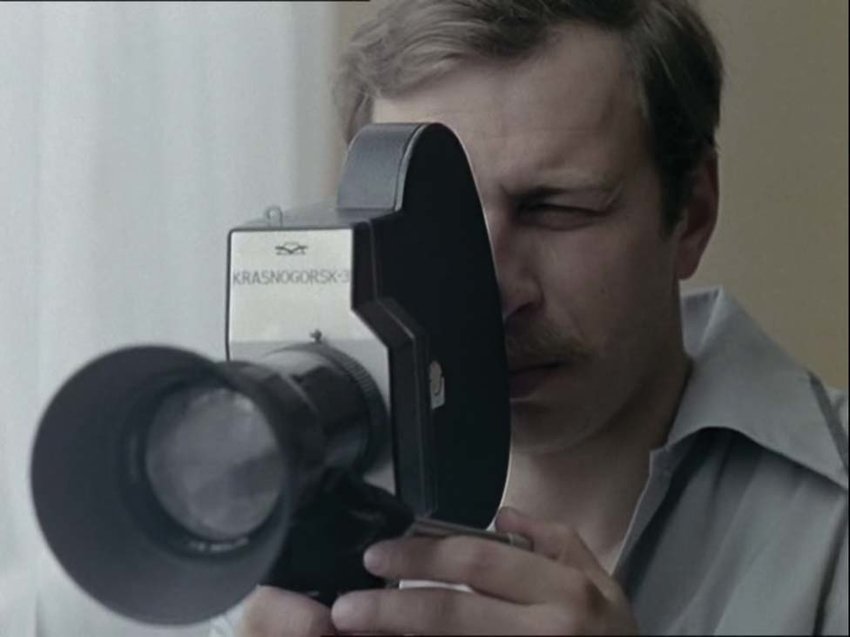 All the dilemmas in Camera Buff center on Filip. He becomes so obsessed with film making that he neglects his family, eventually losing not only his wife, but his young daughter and unborn child. When his wife demands to know why he's ruining his life, just when he has everything he wants, he replies, "I need more than peace and quiet. [Shooting films means] more than a home and family." But facing an empty apartment at night isn't the most painful consequence of Filip's newfound passion. He also confronts censorship when his manager demands that scenes be edited to make a film more complimentary to the factory. Eventually, when his employers attempt to suppress an entire movie and determine the content of another, Filip faces a crisis of conscience. Why does he make films? And do they mean anything if they are reduced to propaganda pieces instead of genuine depictions of the world as he sees it? When his immediate boss is fired because of a film's content, Filip finally sees how serious his "harmless" hobby has become.
This all sounds rather grim, but, perhaps surprisingly, Camera Buff may be the funniest of Kieslowski's features (although both Decalogue 10 and White have their moments). None of the humor is excessive or intrusive, but there are moments of the absurd that maintain a relaxed tone, and Filip's enthusiasm is infectious. Kieslowski isn't attempting to bludgeon us with preachy morality lessons; his intent is to explore certain issues in an entertaining manner. And, while Camera Buff lacks some of the artistry evident in the director's later projects, it's worth seeing not only as an example of Kieslowski's early work, but as an important film in its own right.
---
Camera Buff (Poland, 1979)
---
Three...better movies of this genre
worse movies of this genre
Three...better movies of Jerzy Stuhr
(There are no more better movies of Jerzy Stuhr)
worse movies of Jerzy Stuhr
(There are no more worst movies of Jerzy Stuhr)
Three...better movies of Malgorzata Zabkowska
(There are no more better movies of Malgorzata Zabkowska)
worse movies of Malgorzata Zabkowska
(There are no more worst movies of Malgorzata Zabkowska)
Three...better movies of Ewa Pokas
(There are no more better movies of Ewa Pokas)
worse movies of Ewa Pokas
(There are no more worst movies of Ewa Pokas)