Double Lover (France/Belgium, 2017)
February 12, 2018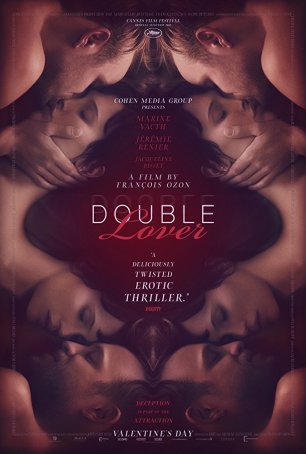 This review contains spoilers. I try to be discreet about them but they are there.
No one can dance through genres as blithely as Francois Ozon. From the comedic drama of Water Drops on Burning Rocks to the mystery of Under the Sand to the eccentricity of the musical 8 Women and the slow-burn suspense of Swimming Pool, Ozon has consistently refused to be pigeonholed. His films vary from serious, art-house pieces to borderline-exploitation. Double Lover comes closer to the latter than the former as the director establishes himself in a territory adjacent to Hitchcock on one side and Cronenberg on the other. Thematically, the movie touches on issues of duality and psychology but often uses shock tactics (such as the kind of close-up you rarely see outside of porn or a gynecologist's office) to shake things up. Double Lover may not represent Ozon in peak form but it's too weirdly entertaining to dismiss out-of-hand.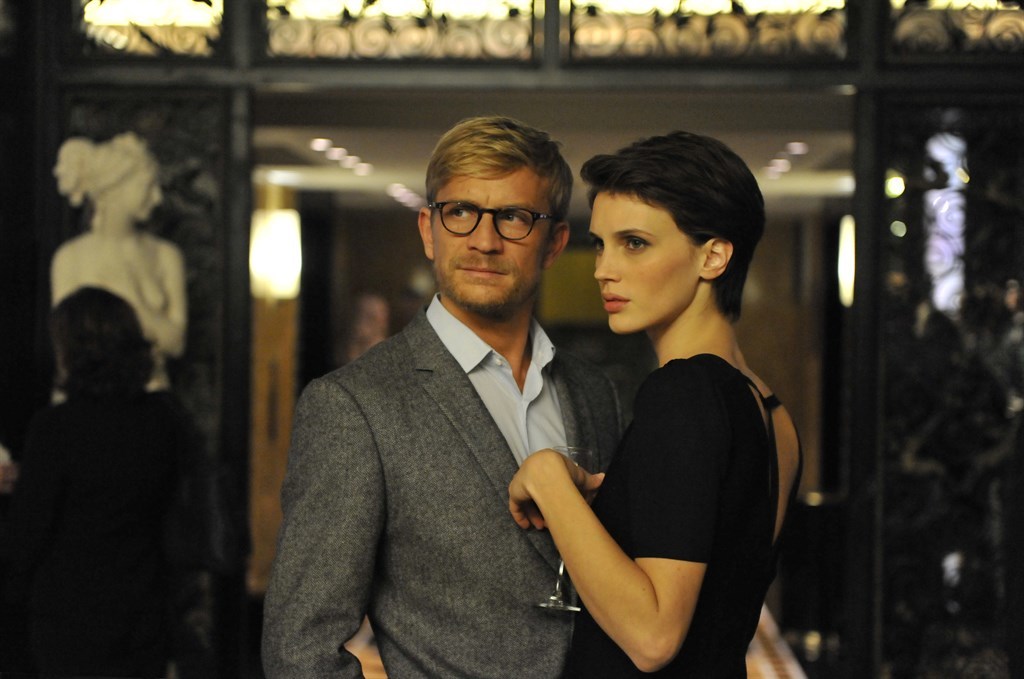 For his leads, Ozon has turned to Marine Bacth (with whom he previously worked on 2013's Young & Beautiful) and Jeremie Renier (not to be confused with the American actor Jeremy Renner). Renier has the plum role, being asked to play twins with different personalities – one who seems earnest, hard-working, and solicitous and the other who is Type A, arrogant, and domineering. It's enjoyable to see Renier explore the part (reminiscent of what Jeremy Irons did in Cronenberg's Dead Ringers). Bacth, who physically resembles a cross between Natalie Portman and Rooney Mara, is no less compelling because of the way her personality shifts as the story progresses.
When the movie opens, Chloe (Vacth) is paying a visit to her gynecologist. She's experiencing stomach pains but there doesn't seem to be anything physically wrong. The doctor suggests a psychologist and she's soon seeing Paul Meyer (Renier), whose calm demeanor puts her at ease. Their sessions develop an almost uncomfortable intimacy with Chloe confessing highly sexual dreams and Paul straining not to become emotionally invested. Ozon films these scenes using a split-screen style that makes it appear as if they are face to face with only inches separating them and, even when not using this technique, he ensures both are in every shot.
The inevitable happens – erotic transference and countertransference. This ends the therapist/patient relationship but opens up a romance that results in Chloe and Paul moving in together. For a while, the benefits to Chloe are obvious – she's happy and upbeat, she smiles, she gets a new job (as a museum guard), and the pain in her belly goes away. Then, perhaps in the wrong place at the wrong time, she sees something disturbing: Paul speaking intimately to a woman. When she confronts him, he denies even having been in the vicinity of where the incident took place. Chloe goes there the next day and meets Paul's doppelganger, Louis Delourd – also a psychologist, not to mention Paul's estranged brother. Chloe enters into therapy with Louis but, despite looking like her lover, he has a different personality and his approach to their sessions is to act on the sexual tension rather than talk about it. However, even though Paul denies having a brother, there are deeper secrets yet to be revealed.
The trick of employing an unreliable narrator is keeping the audience in the dark for as long as possible. Ozon does an excellent job in that. There are times when the imagery becomes so distorted that it's impossible to accept scenes as being anything other than dreams or fantasy (such as one moment that appears to have been influenced by the most gruesome sequence in Ridley Scott's Alien) but Ozon keeps us unsure. For much of the movie, we teeter back and forth between accepting what we're seeing and wondering whether we're being led astray. The final reveal is twisted and forces a re-evaluation of the entire movie.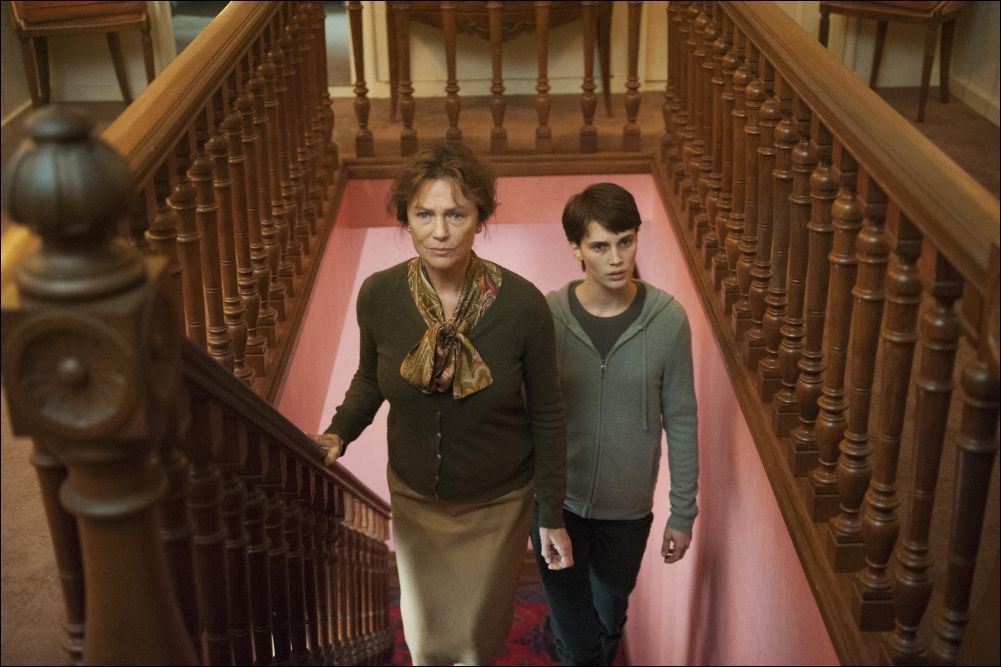 I can see some viewers hating where the movie goes and thinking that the change-up is a cheat. It may be, but it's thematically logical and the groundwork for the revelation is carefully seeded throughout (watching Double Lover a second time is a different experience). Ozon doubles down on the theme of duality not only as it applies to Paul/Louis but as it applies to Chloe in a less obvious fashion. The ending re-aligns how we think about the characters while keeping the twins/doubles motifs in the forefront.
Double Lover unfolds in three acts. The first is a relatively sedate love story. The second is erotically charged with copious nudity and graphic sex. The movie is being released in the United States on the same weekend as Fifty Shades Freed and Ozon shows what the E.L. James movie series is missing when it comes to sex, chemistry, and heat. Naked bodies aren't enough – there needs to be electricity, which there is between Chloe and Louis. Finally, the third act enters the psychological thriller rabbit hole where things become contorted before being explained.
Ozon's artistry is perhaps the only thing to keep this from B-grade thriller territory. There's a lot of talking but some of the pretentious dialogue seems like an attempt to make Double Lover more intellectual than it is. The movie appeals strongly to our basic instincts and is enjoyable on that level. I don't think this is for everyone – a viewer needs to be willing to be liberal in terms of screen sex and not intimidated by a plot that doesn't play by conventional rules. It's quite a ride.
---
Double Lover (France/Belgium, 2017)
---

Three...better movies of this genre
worse movies of this genre
Three...better movies of Marine Vacth
(There are no more better movies of Marine Vacth)
worse movies of Marine Vacth
(There are no more worst movies of Marine Vacth)
Three...better movies of Jérémie Rénier
(There are no more better movies of Jérémie Rénier)
worse movies of Jérémie Rénier
(There are no more worst movies of Jérémie Rénier)
Three...better movies of Jacqueline Bisset
(There are no more better movies of Jacqueline Bisset)
worse movies of Jacqueline Bisset
(There are no more worst movies of Jacqueline Bisset)