Journey to Italy (Italy, 1954)
May 10, 2020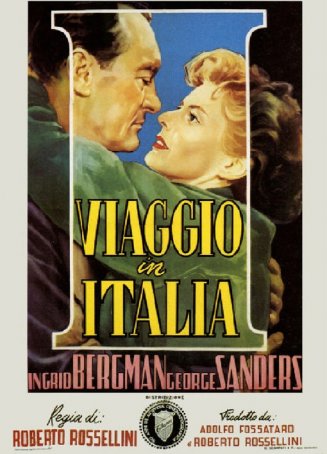 There's no debating that Journey to Italy (also commonly called Voyage to Italy – the official Italian title is Viaggio in Italia) is an important film, but is being "important" enough to make a motion picture "good?" Loosely based on Colette's Duo (a faithful adaptation had to be scrapped because of rights' issues), Journey to Italy is a character-based melodrama in which little happens. Narratively, the movie explores the disintegration of a marriage, but in many ways the scenery is more interesting than the story.

This is the third feature from director Roberto Rossellini to star his then-wife Ingrid Bergman. The movie's claim to fame relates to the way Rossellini entwines documentary elements – a travelogue of locations in and around Naples – with the fictional plot. Aspects of Rossellini's style were embraced and celebrated by members of the French New Wave and his approach to screenwriting – using improvisation to fill out a loosely sketched "screenplay" – later became the template for notable directors like Mike Leigh.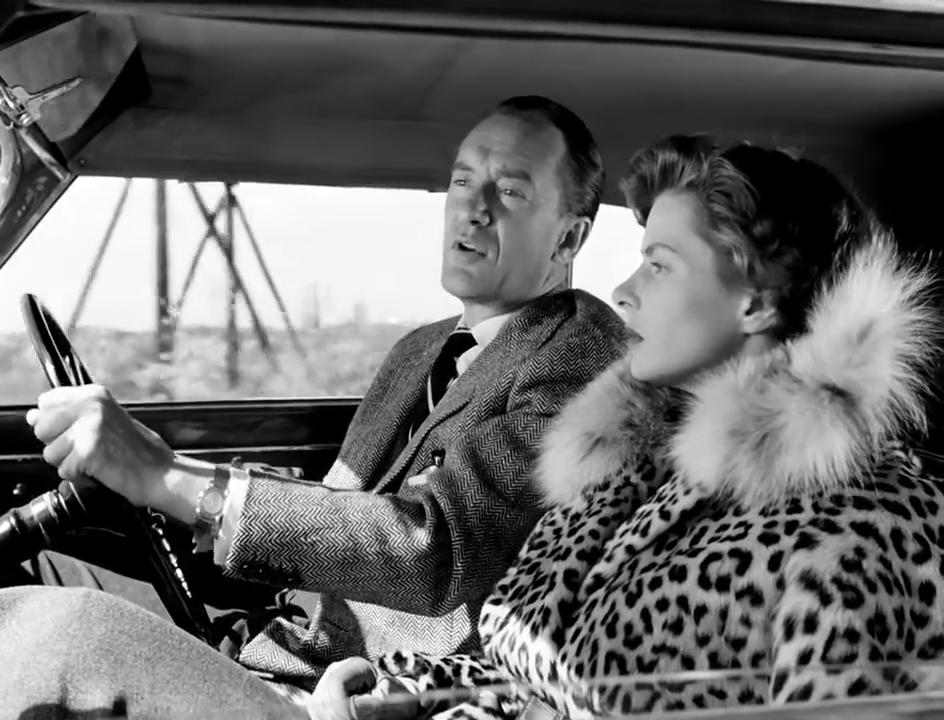 For anyone studying the history of cinema, Journey to Italy falls into the "must see" category. It is a stepping-stone to many modern techniques of art films (and even a few mainstream ones). As a piece of entertainment, however, it has drawbacks. In many instances, Rossellini seems more interested in the setting than the characters navigating the (black-and-white) picturesque locations. The best scenes are the ones in which Katherine (Bergman) is given a museum tour, visits the volcanic Phlegraen Fields of Vesuvius and the Fontanelle cemetery with its rows of skulls, and is permitted to observe the discovery of bodies in the ruins of Pompeii. Compared to these sequences, conversations between Katherine and her distant husband, Alex (George Sanders), are somnambulant. There's no chemistry between the two actors; their interactions are cold (admittedly by design) and the ending feels forced.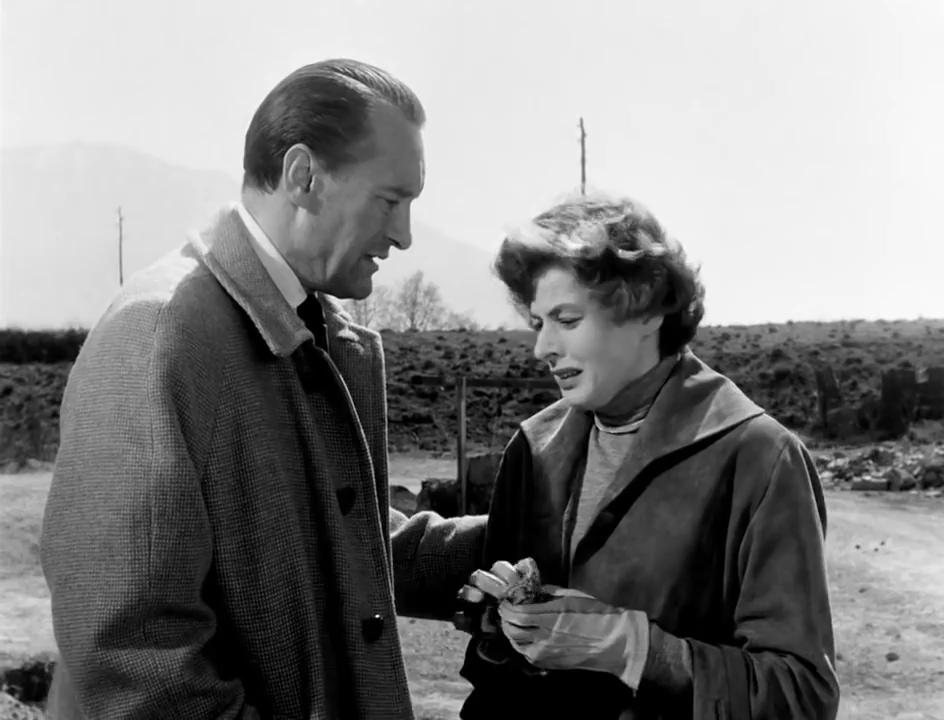 Journey to Italy follows an English couple on a vacation to Italy, a locale to which they have traveled to sell a villa Katherine has inherited from a dead uncle. Away from the bustle of Alex's workaholic lifestyle and Katherine's day-to-day activities, they discover how little they have in common and begin to question the wisdom of remaining married. Both are conflicted about these discoveries but they begin to spend their days apart with Katherine seeing the sights and Alex taking a boat to Capri where he tries to get laid. There's some humor in his attempts. The first woman he woos turns out to be deeply in love with her husband who, although away at the moment, is due home soon. His second target is a prostitute who admits that, had he not propositioned her, she would have committed suicide. This understandably cools his ardor.

Movies of this sort, with their scenes from a marriage, usually boast rich (and often witty) dialogue. That's not the case here. In large part because Rossellini didn't employ traditional screenplay methods, his characters don't have much to say that's interesting or memorable. The film gets most of its interpersonal mileage through how the characters look and react, not by what they say. The most poignant sequence occurs on the night when Alex returns from Capri. Katherine pretends to be asleep and the two execute a tap-dance around their feelings of jealousy (on her part) and loneliness. They sleep in different rooms but the barrier between them is more impenetrable than a mere wall.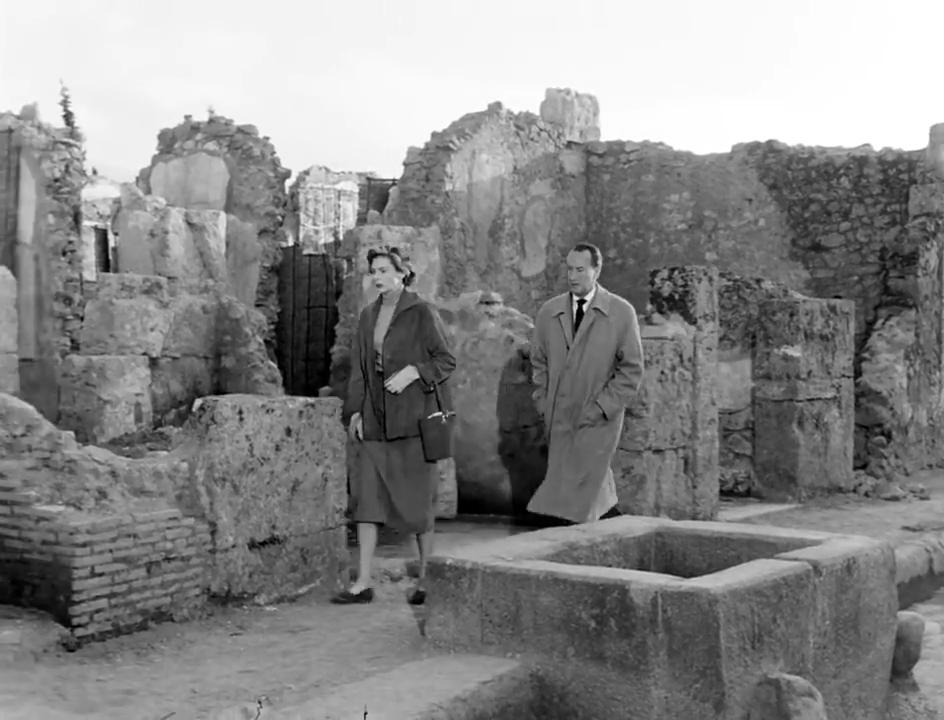 In general, Rossellini preferred working with non-actors; Journey to Italy is one of the few films in which he employed performers with international pedigrees. This was the third of five features he and Bergman collaborated on during their love affair. Rossellini felt that in order for the film to work, she had to be paired with a respected British actor; George Sanders, who split his time between Hollywood and Europe and had won an Oscar three years earlier (for All About Eve) fulfilled the criteria. Sanders was known for playing characters with a sarcastic bent (His 1960 autobiography was called Memoirs of a Professional Cad).

As a travelogue and a meditation about the existential void that exists for many disillusioned people, Journey to Italy has something to offer. As a character study about a crumbling marriage, it's less successful. This is due in part to the limited amount of time the leads spend in each other's company, the lack of substantive interaction between them when they are together, and the artificial "happy" ending that has them reuniting and pledging their love for one another following the Pompeii visit. The movie deserves to be seen, even by a modern audience that may find it opaque, but it works best when viewed within the larger context of how moviemaking shifted during the 1950s and 1960s than as a stand-alone motion picture.
---
Journey to Italy (Italy, 1954)
---

Three...better movies of this genre
worse movies of this genre
Three...better movies of Ingrid Bergman
(There are no more better movies of Ingrid Bergman)
worse movies of Ingrid Bergman
(There are no more worst movies of Ingrid Bergman)
Three...better movies of George Sanders
(There are no more better movies of George Sanders)
worse movies of George Sanders
(There are no more worst movies of George Sanders)
Three...better movies of Leslie Daniels
(There are no more better movies of Leslie Daniels)
worse movies of Leslie Daniels
(There are no more worst movies of Leslie Daniels)