Limbo (United Kingdom, 2020)
April 28, 2021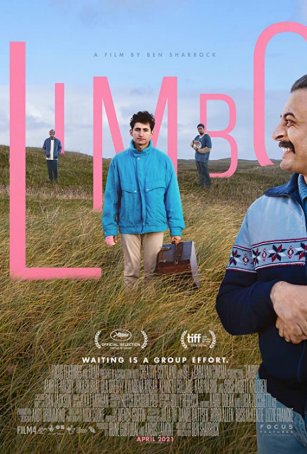 Despite its share of missteps (the most egregious of which unfortunately occurs late in the proceedings), Limbo is just weird and wonderful enough to earn a recommendation. What starts out as an exercise in absurdist and surreal comedy turns into a serious examination of the artificial boundaries that have been drawn to divide humanity in the name of nationalism. Although the shift in tone from offbeat and lighthearted to heart-rending may give some viewers whiplash (in part because it's not deftly handled by Scottish director Ben Sharrock), Limbo transitions to a place where it earns the right to make a case for its position.
Sharrock presents the narrative from the perspective of the taciturn central character, Omar (Amir El-Masry), a Syrian refugee who has come to the U.K. in search of asylum and finds himself stranded on a remote, sparsely-inhabited Scottish Island. While waiting to learn whether his application will be accepted, Omar moves into a house with three other refugees. He becomes close to one of those men, Farhad (Vikash Bhai), although it would be a stretch to call their relationship – which consists mainly of watching old episodes of "Friends" – as a friendship. When Farhad, who has been in Scotland's waiting room for years, learns that Omar was once a semi-famous musician (his instrument is the oud, which he carries with him everywhere, although a broken arm may explain why he is reluctant to play), he decides to become his manager and arrange a concert for the locals. Omar, who wants to be left alone, is not thrilled.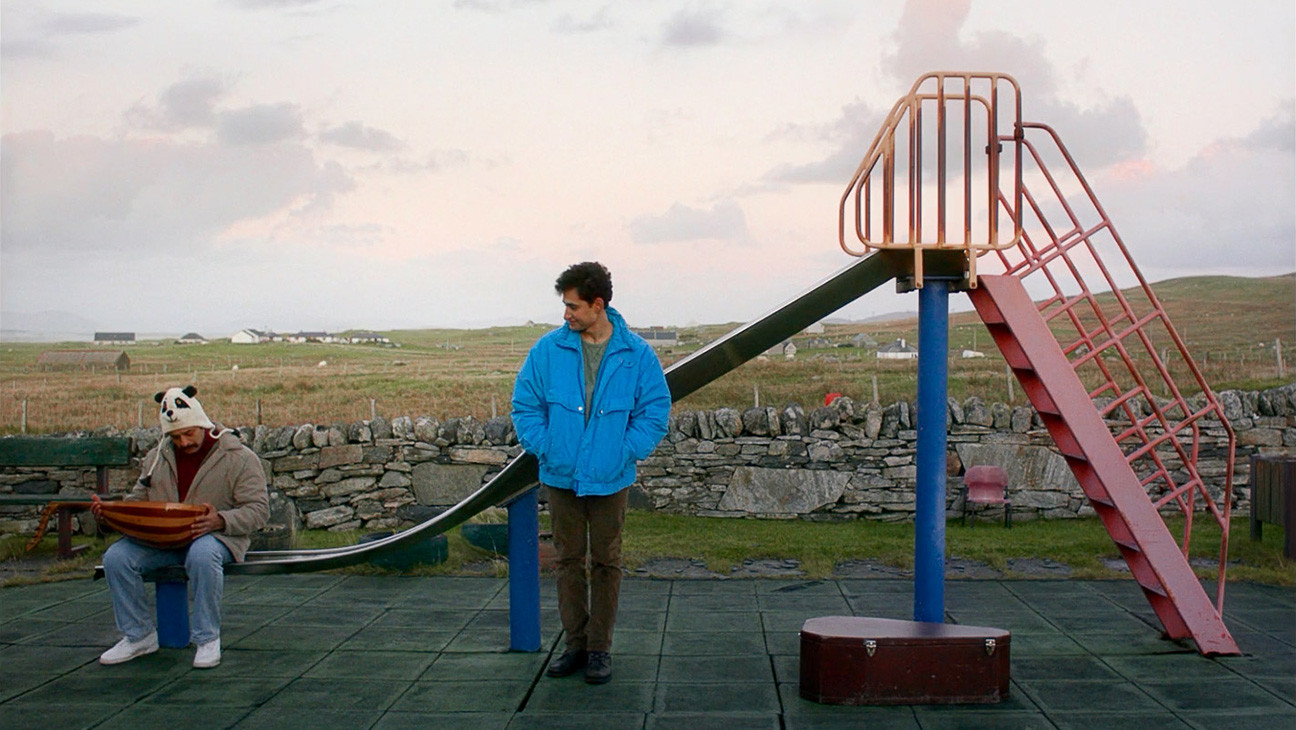 The movie earns its title from many of the early scenes. Nick Cooke's cinematography makes this region of Scotland seem untamed and divorced from the modern world. A sudden snowstorm causes a whiteout that scrubs away even the most tenuous sign posts of civilization. Time seemingly has no meaning. Farhad, an Afghani who dreams of moving to London, feels trapped in a temporal bubble. And, when Omar calls to check on his status, he receives a recorded message that says "If you have been waiting more than a month, hang up."
The movie's political leanings don't interfere with its ability to present memorably offbeat moments during the early-going and to deliver serious drama during the final half-hour. The film's last act, however, includes two missteps (spoilers follow…). The first involves an odd and contrived approach to resolving the brotherly tension between Omar and Nabil (Kais Nashif) – the artificiality of this method undercuts its poignancy. Later, after Omar finally begins playing his oud, the film gives us a flavor of his masterfulness before replacing his music with Hutch Demouilpied's generic score.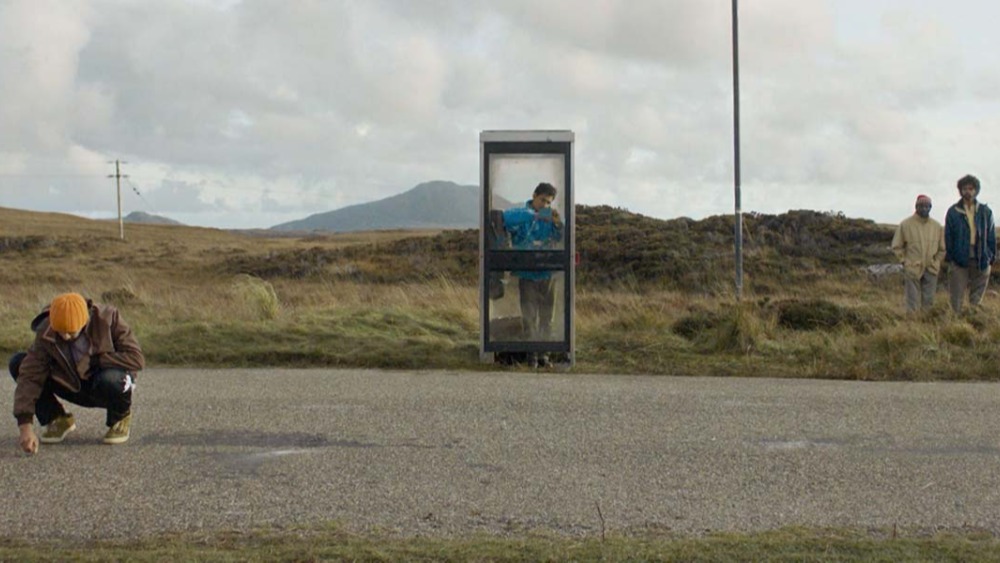 Especially during the first hour, Limbo had me alternately thinking of the idiosyncrasies of Jim Jarmusch and some of the more twisted, offbeat skits from "Monty Python's Flying Circus." The film's humor is warped and deadpan but some of the bits are funny in a dry, twisted fashion. For a similar example of this sort of comedy, look no further than last year's Get Duked! (a.k.a. Boyz in the Wood), another movie set in Scotland.
John Sayles once made a movie called Limbo whose ending was so vague that audiences universally revolted. Sharrock's film, although lacking a final resolution to Omar's situation, ends with a life-affirming moment that guarantees viewers will have a more positive reaction to this Limbo. A low-key independent film that could easily be overlooked in a marketplace that values big-budget spectacles, this film offers a different (and humane) look at the immigrant's experience without soaking the narrative in cloying, politically-charged melodrama.
---
Limbo (United Kingdom, 2020)
Run Time: 1:43
U.S. Release Date: 2021-04-30
MPAA Rating:
"R" (Profanity)
Genre:
Drama/Comedy
Subtitles: In English and Arabic with subtitles
Theatrical Aspect Ratio: 1.33:1
---
Three...better movies of this genre
worse movies of this genre
Three...better movies of Amir El-Masry
(There are no more better movies of Amir El-Masry)
worse movies of Amir El-Masry
(There are no more worst movies of Amir El-Masry)
Three...better movies of Vikash Bhai
(There are no more better movies of Vikash Bhai)
worse movies of Vikash Bhai
(There are no more worst movies of Vikash Bhai)
Three...better movies of Kais Nashif
(There are no more better movies of Kais Nashif)
worse movies of Kais Nashif
(There are no more worst movies of Kais Nashif)