Movies starring Barbra Streisand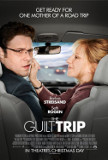 Guilt Trip
Anne Fletcher's Guilt Trip is essentially a mismatched buddy road comedy. That's a genre as old as the cinema and it can't be said that Guilt Trip does anything sufficiently interesting to warrant notice (unless you count Barbra Streisand dropping ...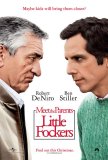 Little Fockers
Watching Little Fockers is a depressing experience. Rarely does a comedy bring such an overpowering sense of sadness. Admittedly, I laughed a few times and am willing to admit that the experience as a whole was more bearable than the trial of sitti... Meet the Fockers
I am not a fan of Meet the Parents, the 2000 film that introduced Ben Stiller to the joys of having an ex-CIA agent as a potential father-in-law. The movie is too much like a sit-com, although, as a counterbalance, it offers several big laughs. Me...