Movies starring Byung-Hun Lee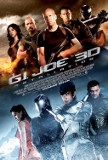 G.I. Joe: Retaliation
I confess a degree of bafflement about why Hollywood apparently considers it necessary to employ the dumbest possible screenplays for movies like this. On one level, the only significant differences between G.I. Joe: Retaliation and Transformers ar...
Magnificent Seven, The
Call it the law of diminishing results. Akira Kurosawa's 1956 classic The Seven Samurai (the first time this story was made into a movie) is a great film - a contender for one of the best 100 motion pictures of all time. (It's at #32 on m...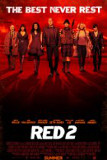 Red 2
I'm not sure whose idea it was to turn Red into a movie franchise. The first film, based on the DC Comics graphic novel, was an enjoyable throw-away, but there was nothing about the movie or its modest box office success that cried out for a second...