Movies starring Hiam Abbas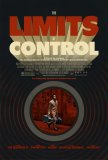 Limits of Control, The
The Limits of Control is a modern fable set within the approximation of a thriller. The slow, repetitious nature of the film, as well as the lack of a strong narrative, limits the level of suspense writer/director Jim Jarmusch is capable of genera... Nativity Story, The
There are two ways in which one can consider The Nativity Story. As a piece of religious instruction or an animated version of a crèche, it accomplishes its aims. As a movie, however, it's slow, plodding, and not terribly interesting. There's a... Visitor, The
It's a pleasant thing to encounter occasionally a movie in which people are portrayed as decent (if flawed) individuals. In The Visitor, there are no human villains. No one wears a black hat. The antagonist is The System - the nameless, faceless...