Movies starring Katie Featherston
Paranormal Activity
The familiar looks different at night. Incandescent lights don't quite chase away the shadows with the effectiveness of the sun. The rooms and hallways of a home, so comforting at noon, can become cloaked with unease past the witching hour. This...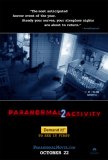 Paranormal Activity 2
Regardless of how it performs at the box office, this much is clear: Paranormal Activity 2 is a mistake. The clumsy and obvious byproduct of the financial success of its predecessor last Halloween, this movie has no reason for existing except to p...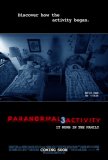 Paranormal Activity 3
Paranormal Activity 3 is one of those obligatory sequels: films that use an existing template and attempt to populate it with different actors and new ways of scaring audiences. There are two significant problems with this approach here: the "first...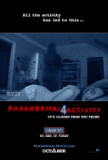 Paranormal Activity 4
They could have called this Paranormal Inactivity. It's a rare horror franchise indeed that manages to remain fresh and creepy by the time it arrives at installment #4. Paranormal Activity, despite a terrific beginning, quickly grew stale and r...