Movies with cinematographer Adam Swica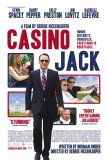 Casino Jack
Casino Jack (originally called Bagman), George Hickenlooper's dramatization of the rise and fall of lobbyist Jack Abramoff, can be succinctly summarized this way: the straightforward narrative provides a platform for a powerhouse performance by Kev... Diary of the Dead
Sometimes, it's all a matter of timing, and timing is not in Diary of the Dead's favor. When the movie began making the film festival rounds at the tail end of the summer of 2007, it represented a fresh and invigorating look at an apocalypse - one...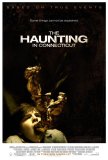 Haunting in Connecticut, The
Sometimes I wonder why I bother with PG-13 horror films. They're a dime a dozen and most of them aren't worth the celluloid the projector's light passes through. For every pleasant surprise like The Uninvited, there are about ten lifeless regurgi...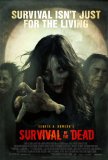 Survival of the Dead
For a 20 year period, from the release of Day of the Dead in 1985 to the opening of Land of the Dead in 2005, George A. Romero was off doing other things. Since then, however, this one-time horror innovator has become a one-trick pony. Admittedly...