Movies starring Shawn Roberts Diary of the Dead
Sometimes, it's all a matter of timing, and timing is not in Diary of the Dead's favor. When the movie began making the film festival rounds at the tail end of the summer of 2007, it represented a fresh and invigorating look at an apocalypse - one...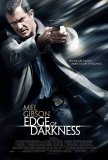 Edge of Darkness
Considering the talent involved and the strength of the source material, there's no way Edge of Darkness should have been this disappointing. Part of the problem is a direct result of condensation - there's no way to cram six hours of the dense mi...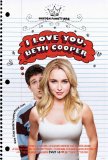 I Love You, Beth Cooper
I Love You, Beth Cooper contains a share of effective elements wrapped around the core that, overall, isn't very good. Although masquerading as a generic teen romantic comedy, the film touches on topics that are atypically introspective for this s... Skinwalkers
No subset of the horror genre has created a higher percentage of dogs than the werewolf movie. Since The Wolf Man reached screens in 1941, it has become possible to count the number of good films about lycanthropy on the fingers of one hand. The ...