Movies with music written by David Julyan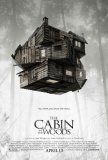 Cabin in the Woods, The
Note: The Cabin in the Woods works best if left unspoiled. Its impact relies not on a single unexpected twist but upon the cumulative impact of little unanticipated actions and incidents. It's virtually impossible to write anything coherent without... Descent, The
A film about spelunkers going where no sane man (or woman) has gone before and running afoul of things that lurk in the deep darkness… Sound familiar? If you're thinking of a misbegotten film called The Cave, put it from your mind. That movie w...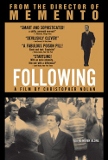 Following
[Warning: Spoilers ahead! Proceed only if you have seen the movie or don't care about having some of the plot revealed.] If Following had been Christopher Nolan's calling card, it would have left a definite impression. However, although this was... Memento
Memory - it is one of the key elements that separates human beings from animals. It is one of the basic building blocks of personality. Who we are is shaped as much by our experiences as by our environment. Memory can also be unreliable, not to ... Prestige, The
Watching The Prestige is like observing a magic act where the magician's sleight-of-hand isn't deft enough. The trick almost works, but not quite… With its mechanical twists and turns and lack of heart, the movie often resembles Sleuth in superf... Rory O'Shea Was Here
Rory O'Shea Was Here treads a fine line between offering an unvarnished look at the tribulations of being disabled and stumbling into the realm of Hollywood-inspired claptrap. At its best, Damien O'Donnell's film peers into aspects of the lives of...