Herb Alpert Is... (United States, 2020)
September 30, 2020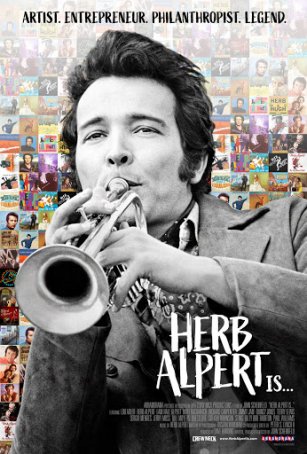 It's probably fair to say than an individual's appreciation of John Scheinfeld's Herb Alpert Is… is most likely tied to one's appreciation of Alpert's music. A pop chart titan in the late 1960s and major influence in the music world during the '60s, '70s, and '80s, Alpert is best-known for his trumpet playing and a string of hits so recognizable that even kids today may "know" them (if only for their incorporation in modern songs like the sampling of "Rise" in The Notorious B.I.G.'s 1997 smash, "Hypnotize"). Herb Alpert Is… isn't a hard-hitting documentary; it's a love letter to the 85-year old icon (who, being alive both at the time of the film's making and as I write this, was able to participate). It offers a high-level overview of his career, features interviews with those whose output has been influenced by Alpert (including Richard Carpenter, Questlove, and Sting), and (most importantly) provides nearly wall-to-wall music featuring everything from quick excerpts to entire songs. All of Alpert's hits are present and accounted for and there are also a few lesser-known tracks.
Unlike many musicians who came to prominence during the 1960s, Alpert didn't travel a dark road that forced him to overcome adversity. His journey to the top of the charts didn't lead him through a maze of drugs. He didn't spend time in rehab. He didn't contract AIDS or enjoy the debauched "bad boy" lifestyle of many of his contemporaries. He went through a period of depression in the early '70s when he discovered that fame was a shallow mistress but his relationship with Lani Hall (they married in 1973) provided the anchor he needed and allowed him to once again reach the top of the charts with the 1979 song "Rise."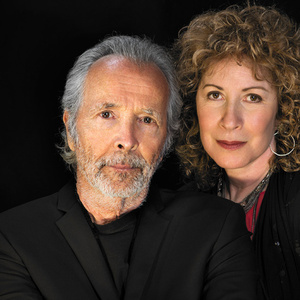 Documentarian John Scheinfeld, whose previous efforts have focused on Sergio Mendes, John Coltrane, Harry Nilsson, John Lennon (The U.S. vs. John Lennon), and Leonard Cohen (Leonard Cohen – I'm Your Man), approaches Alpert's life with a clear objective: to elevate not vilify. Scheinfeld's own words emphasize this: "I wanted to make a film that would celebrate…that would uplift, inspire and bring the audience together the way that Herb's music and philanthropy has done for decades."
I learned a few things about Alpert's life. I didn't know, for example, that he is as avid a sculptor as a musician. I was unaware of the degree to which he has devoted his later years to philanthropic causes. Much of the film's narrative, however, doesn't go deeper than a Wikipedia entry. There are fewer personal anecdotes than I might have liked and the movie sidesteps or ignores tangential elements that arguably deserve at least a mention. (These include Alpert's involvement in Casino Royale, how he felt about General Hospital's involvement in gaining popularity for "Rise," and what he thought of "Hypnotize.")
The movie is most worthwhile for its contemporaneous interview with Alpert, which is far-reaching and includes not only reflections about his music but various memories about his time at the top of A&M (Alpert & Moss) Records which, during the late '60s through the '80s, was a major force in the music industry. Herb Alpert Is… also offers a treasure trove of Alpert music. The opportunity to hear well over an hour of great music (the end credits list about five-dozen songs!) trumps all other concerns, including limitations and omissions. This movie will likely go down as the definitive documentary about Alpert and, as such, it's not a bad way to be remembered.
---
Herb Alpert Is... (United States, 2020)
Run Time: 1:53
U.S. Release Date: 2020-10-02
MPAA Rating:
"NR"
Genre:
Documentary
Subtitles: none
Theatrical Aspect Ratio: 1.85:1
---
Three...better movies of this genre
worse movies of this genre
Three...better movies of Herb Alpert
(There are no more better movies of Herb Alpert)
worse movies of Herb Alpert
(There are no more worst movies of Herb Alpert)
Three...better movies of Billy Bob Thornton
worse movies of Billy Bob Thornton
Three...better movies of Bill Moyers
(There are no more better movies of Bill Moyers)
worse movies of Bill Moyers
(There are no more worst movies of Bill Moyers)