Movies starring Alex Pettyfer
Beastly
Beastly is Beauty and the Beast for the Twilight generation. Featuring a cast top-heavy with TV actors and a screenplay that could have been given an assist by Stephanie Meyer, the end result would have ended up on the ABC Family Channel if it had ...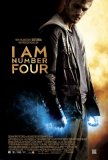 I Am Number Four
For someone who has never seen another movie, I Am Number Four might be an astounding experience, cobbling together bits and pieces of other, better productions as it does. It's very loud, very fast paced, and very derivative. Like a casserole made...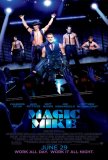 Magic Mike
If your expectations for Magic Mike have been formed by the trailers and the TV ads, you can be forgiven for anticipating a male version of Showgirls or Coyote Ugly. Keep in mind, however, that the director is Steven Soderbergh, not Paul Verhoeven,...