Movies starring Analeigh Tipton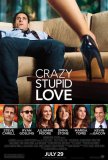 Crazy, Stupid, Love.
Crazy, Stupid, Love. tries to rise above the unremarkable level of the generic romantic comedy. In almost every way, from structure to tone to the nature of the love stories, it strives to be more. And, while all its gambits are not successful, the...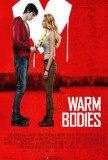 Warm Bodies
As if it wasn't bad enough that Twilight defanged vampires, turning them into whiny emo Harlequin romance heroes, now Warm Bodies has done something similar for zombies. Granted, that latter evisceration is more challenging than the former. After a...