Movies starring Jacques Perrin Brotherhood of the Wolf
In this country, French movies are mostly known for being artistic and airy (or, to put it less kindly, serious and stodgy). And, while many French directors would probably agree that this is their aim (being artistic and airy, not serious and sto... Chorus, The
The Chorus is one of those feel-good stories that Miramax Films has become expert in importing. This one is the French equivalent of Mr. Holland's Opus - the inspiring story of how a teacher comes to change the lives of his headstrong students. A...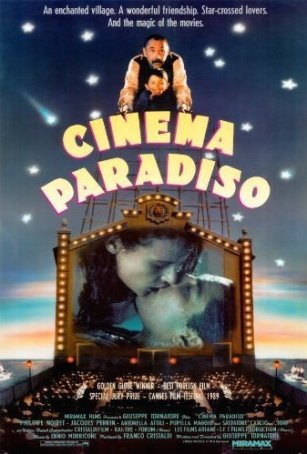 Cinema Paradiso
If you love movies, it's impossible not to appreciate Cinema Paradiso, Giuseppe Tornatore's heartwarming, nostalgic look at one man's love affair with film, and the story of a very special friendship. Affecting (but not cloying) and sentimental (b...