Movies starring Khalid Abdalla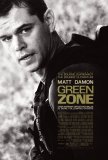 Green Zone
When the invasion of Iraq transpired in 2003, assurances came down from on high that this act was necessary to remove the clear and present danger represented by Sadaam Hussein's weapons of mass destruction (this is when the acronym WMD entered the... Kite Runner, The
When a movie is made based on a book that millions of people have read, the first question asked often pertains to the faithfulness of the resultant cinematic product to its written inspiration. In the case of The Kite Runner, director Marc Forste... United 93
It is not an easy thing to walk into a theater and willingly open oneself to being transported back to the blackest day (at least thus far) of the 21st century. There are those who believe this movie should not be released, that it is "too soon." ...